'Girl Meets World' season 2 episode 19 recap: Riley and Maya's friendship is tested on 'Girl Meets The Bay Window'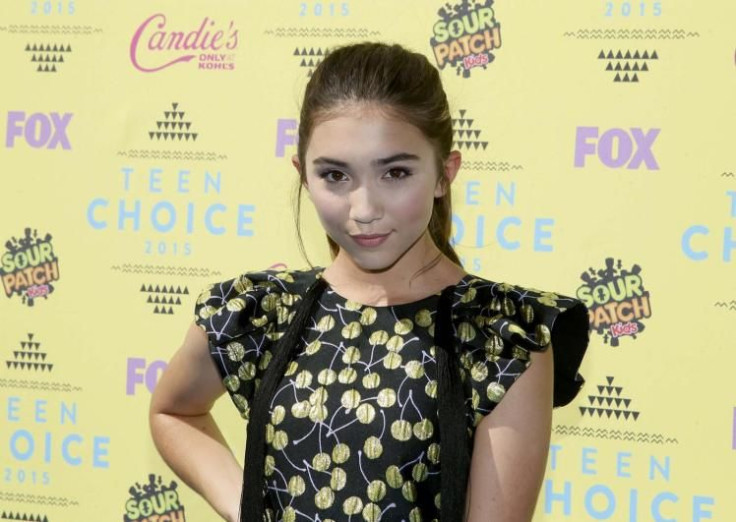 In Season 2 Episode 19 of "Girl Meets World," which aired on Feb. 19, the story focused on how the bay window was very special to all the four friends, particularly Maya (Sabrina Carpenter) and Riley (Rowan Blanchard) since their friendship actually started there.
The episode was a huge tearjerker. Carpenter tweeted that the episode was one of the hardest episodes to film emotionally.
"Girl Meets The Bay Window" showcased a test of Riley and Maya's friendship. The story started with Riley asking Maya's permission to fully change the window. Maya disagreed, saying that the bay window was her sanctuary for a long time. The two friends proceeded to argue about change.
Farkle Minkus (Corey Fogelmanis) and Lucas Friar (Peyton Meyer) followed, also asking about why Riley wanted to change the bay window. Riley proceeded to pull some things off the window to have more view.
Maya told Riley that she did not want to go to high school because people grow apart and she does not feel safe. Riley offered to put the things back on the window, but Riley said that she was worried about more things. Farkle and Lucas said that they will all remain friends even when they head off to high school. Maya assured Riley that her safe place is with them and that she always be hers.
There were a number of flashbacks about some of the friends' fondest memories. One scene showed how Riley and Maya first met when the latter went through the window. There was also a short glimpse of the adult versions of the two girls.
Later on, the two friends re-decorated the bay window. Riley asked Maya if she is ready for the change. Maya asked Riley to promise her that they will always be together. Riley answered yes.
Overall, "Girl Meets The Bay Window" was sentimental and also funny. It was a good penultimate episode for Season 2. The next episode, "Girl Meets Legacy," will air on Feb. 30 on the Disney Channel.
MEET IBT NEWS FROM BELOW CHANNELS