George H.W. Bush's letter to Bill Clinton in 1993 shows Donald Trump how to lose gracefully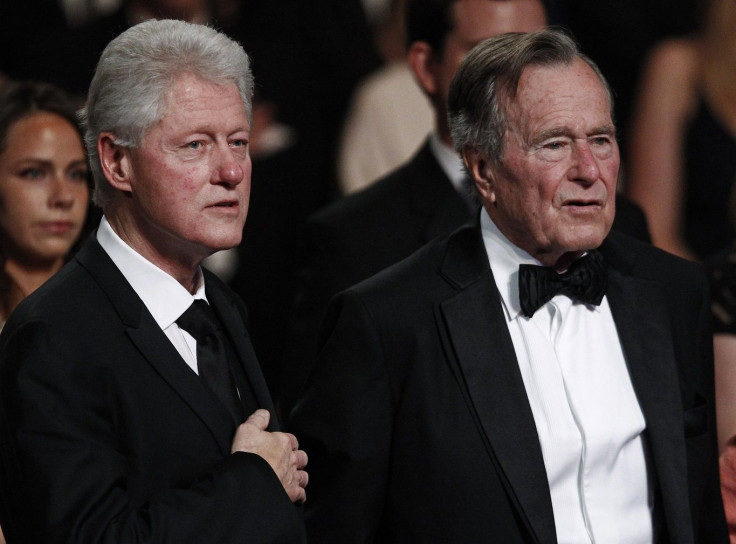 As Donald Trump stubbornly declared that he would only accept the US election results if he won, the Internet has unearthed a months-old Instagram post from Democratic rival Hillary Clinton that should teach Trump how to gracefully accept lost. The post was a 1993 letter from then-outgoing US President George H.W. Bush to his successor, Bill Clinton.
In 1993, Bush failed to secure a second term in office to Clinton. However, instead of bitterly protesting his lost – what Trump has threatened to do if lost to another Clinton – Bush had a more dignified and commendable approach.
He penned a letter of concession and left it in the Oval Office for Bill to discover in January 1993. The handwritten note was posted on Instagram by Hillary in June, and has again gone viral after the third and final US presidential debate of Trump and Hillary Clinton on Wednesday.
"Dear Bill, When I walked into this office just now I felt the same sense of wonder and respect that I felt four years ago. I know you will feel that, too.

"I wish you great happiness here. I never felt the loneliness some presidents have described.

"There will be very tough times, made even more difficult by criticism you may not think is fair. I'm not a very good one to give advice; but just don't let the critics discourage you or push you off course.

"You will be our president when you read this note. I wish you well. I wish your family well.

"Your success is our country's success. I am rooting hard for you. Good luck – George"
Bush showed how to lose gracefully and with dignity, in contrast to fellow Republican Trump, who first declared that he might not accept the results of the US election in November, and then later on vowing to accept the results only if he's declared the winner.
Trump has warned repeatedly throughout his campaign of widespread voter fraud, which, analysts have pointed out, has no evidence supporting it. At the debate on Wednesday, he refused to say if he would accept the outcome of the elections, saying he would keep everyone "in suspense."
Later on at a rally in Ohio, he has promised that he would "totally accept the results of this great and historic presidential election... if I win."
MEET IBT NEWS FROM BELOW CHANNELS