'Game of Thrones' season 8 spoilers: Fire and romance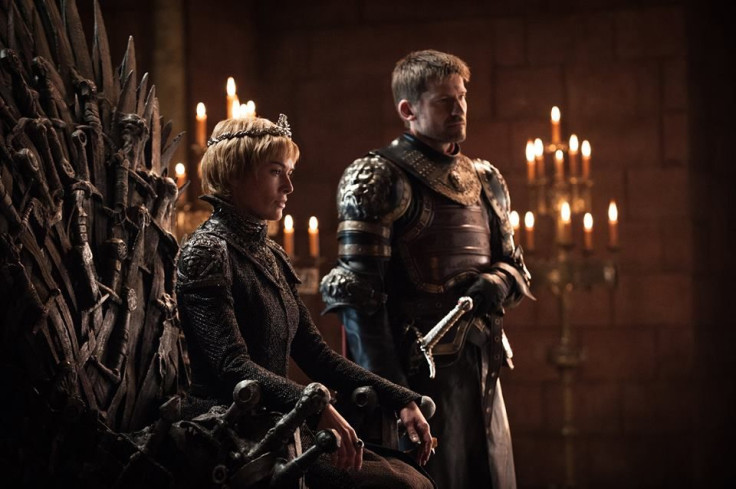 New pictures from the production set of "Game of Thrones" season 8 have leaked online, teasing a lot of action for the heroes. There is also a report about some romance in the midst of all the fighting. The following article contains spoilers.
Pictures and a video posted on Watchers on the Wall show one of the cast members wielding a flaming sword. Will Beric Dondarrion (Richard Dormer) return one last time to fight the war against the White Walkers?
The report notes the other possibility that Jon Snow (Kit Harington) could be the one to wield the Lightbringer. Is the heir to the Targaryen crown the hero that was promised? The one who will be responsible to end the long night?
There is a lot of fighting in the last six episodes, but there will also be room for some possible romance. According to another report by Watchers on the Wall, Brienne of Tarth (Gwendoline Christie) and Jaime Lannister (Nikolaj Coster-Waldau) will be fighting side by side in episode 4.
Jaime and Brienne will obviously meet before they fight together in episode 4. The Lannister was last seen travelling north to join the forces against the Night King. The character's relationship with Brienne may provide moments of respite during all the fighting.
It will be an uphill task to beat the Army of the Dead since each fallen soldier rises up to join the ranks of the Night King's army. By episode 3, a bulk of the army will comprise of dead Dothraki and fallen members of the Night's Watch.
There's still some filming left for "Game of Thrones" season 8, and the cast and crew will soon transfer to the King's Landing set. The show will premiere sometime in 2019.
MEET IBT NEWS FROM BELOW CHANNELS