'Game of Thrones' season 8: Joe Dempsie has filmed 'a fair bit'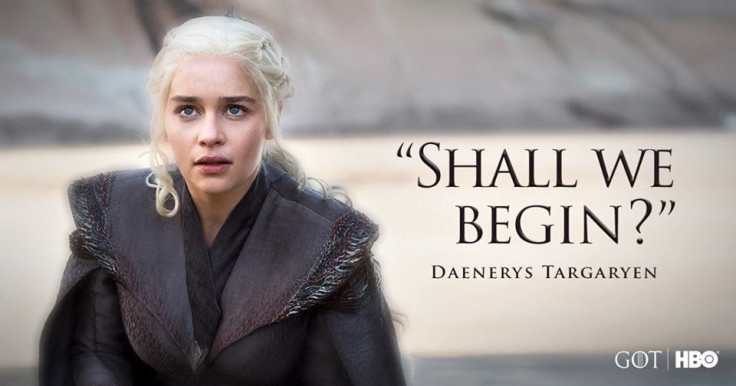 Gendry will return to "Game of Thrones" season 8, and he may have a bigger role on the show this time around. In a recent interview, actor Joe Dempsie teased that he has done "a fair bit" of filming for next season, suggesting that his character's role will be much bigger.
Every soldier counts in the fight against the Army of the Dead. In an interview with Digital Spy, Dempsie pointed out that he isn't allowed to share details at the moment, but he did tease that he has done a great deal of filming.
Gendry is handy with his hammer, just like his father before him. Now, viewers will finally see him in massive battles, swinging his hammer against the White Walkers. Will the alliance between the sons of Ned Stark (Sean Bean) and Robert Baratheon (Mark Addy) deliver yet another victory?
"I've done well out of it this year, for sure," Dempsie said. "As with all these things, we never shoot in chronological order – so you might have people coming in at the beginning and at the end, but it doesn't necessarily mean they make it all the way through!"
There's the possibility of Gendry playing a big role in the fight against the Night King, but Dempsie is reminding fans not to get their hopes up about his character surviving in the end.
For his part, Dempsie has always been keen on being a part of the show's finale. The actor pointed out that the series started to tease a climactic end right from season 3, and now that his character is part of that climax, he is satisfied with the way things have turned out.
MEET IBT NEWS FROM BELOW CHANNELS