'Game of Thrones' Season 7 spoilers: A familiar Maester is back; Production begins in Zumaia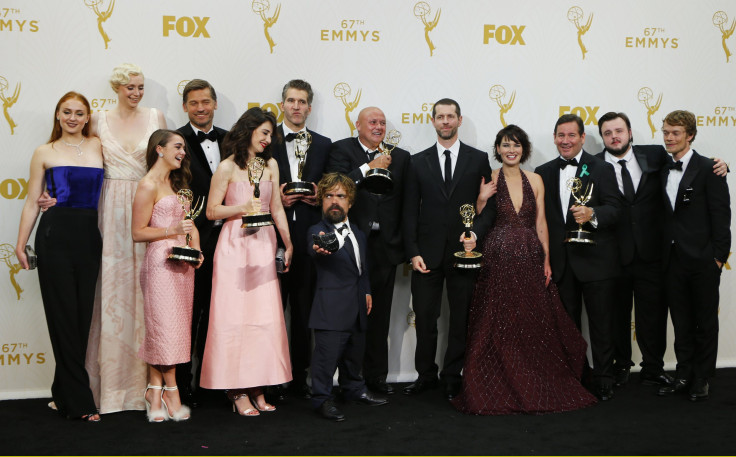 Leaked pictures from the production set of "Game of Thrones" Season 7 show that a familiar Maester will be back next year. Meanwhile, the production crew is busy building the sets in Zumaia in Spain, where filming is about to begin for the show.
[Spoiler alert]
Pictures posted on the Twitter page of pap4u show Maester Wolkan (Richard Rycroft) will return next year. The character was last seen in Winterfell, where he witnessed the murder of Roose Bolton (Michael McElhatton) at the hands of his son.
Wolkan was ordered by Ramsay (Iwan Rheon) to send ravens across the realm to declare Roose Bolton dead, poisoned by his enemies. The Maester was also ordered to fetch Roose's new wife and her baby. He knew that they will be going to their deaths, but agreed to get them reluctantly.
Ramsay managed to eliminate everyone in his path to power. But, in the end he lost the battle against Jon Snow (Kit Harington). The Starks once again control Winterfell, and it seems that Maester Wolkan will be retaining his position in "Game of Thrones" Season 7.
Maester Wolkan has a new look this time around. The character has a longer beard, when compared to the previous season. It remains to be seen how important a role he will play with the war against the White Walkers about to start.
Meanwhile the production crew is busy building the set in Zumaia. Pictures posted on El Diario Vasco tease some of the sets being built on the sea coast. It is not clear what the location will stand in for in the TV series.
"Game of Thrones" Season 7 is set to premiere on June 25, 2017. The plot now will mainly focus on Daenerys (Emilia Clarke) landing in Westeroes, and Jon Snow planning to fight the White Walkers in the north.
MEET IBT NEWS FROM BELOW CHANNELS