'Game of Thrones' Season 7 spoilers: The big battle is not what you expect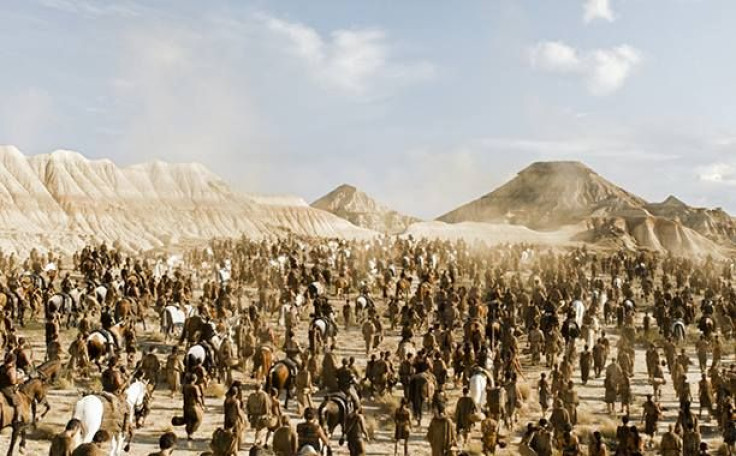 Another big battle is expected to be featured in "Game of Thrones" Season 7. Contrary to previous reports, a new leak suggests that the battle will be a little different than what was previously speculated.
[Spoiler alert]
Euron Greyjoy, the newly elected king of the Ironislands, is expected to team up with Cersei Lannister (Lena Headey) in the next season. As Daenerys Targaryen (Emilia Clarke) has already set sail to Westeros, previous leaks suggested that there could be a big sea battle on the cards.
However, a report by Watchers on the Wall states that the next big battle will be on land. The previous leaks were partially right about the sea battle, as the new report states that the battle will take place on the sea shore. The battle is said to include at least one dragon. Will Daenerys' forces be attacked as she attempts to land her forces?
The battle scene will reportedly be filmed on a private property that is north east of Los Barruecos in Spain. Some of the smaller, individual scenes for "Game of Thrones" Season 7 will be filmed at Barrueco de Arriba.
The report further states that HBO will be using carriages or wagons in one of the scenes. Characters such as Tyrion (Peter Dinklage), Cersei and Olenna (Diana Rigg) were previously seen using a carriage. The carriage is said to be used to bring a "leader" to the battlefield. It should be noted that Varys (Conleth Hil) specifically travelled to Westeros towards the end of the previous season in order to forge an alliance between Daenerys and House Tyrell, and House Martell.
Another big reveal in the report is that there will be three days of filming at Trujillo Castle. The report states that it is "hard to imagine" the location to be anything but Essos. Will Daario (Michael Huisman) be back in "Game of Thrones" Season 7? Or will the focus be on Jorah (Iain Glen) trying to find a cure for the Greyscale disease?
MEET IBT NEWS FROM BELOW CHANNELS