'Game of Thrones' season 7: Sansa gets a brand new costume, embraces her dark side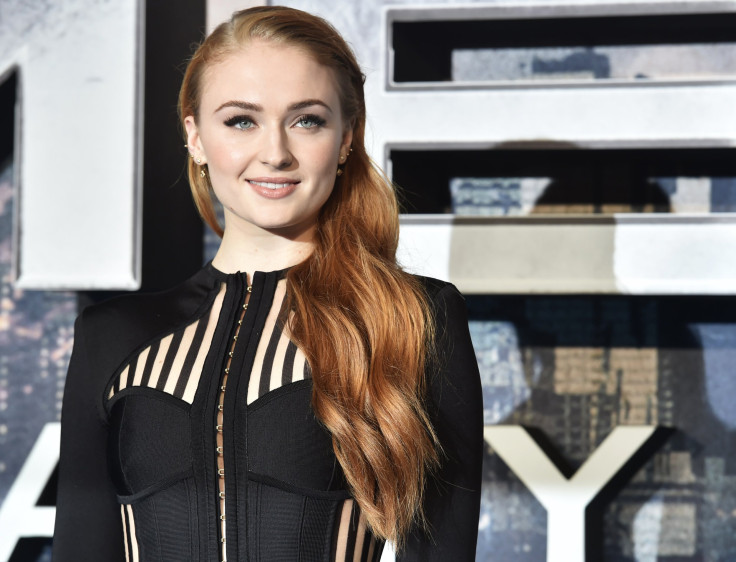 Sansa Stark will continue to embrace the dark side in her heart on "Game of Thrones" season 7. It will show on the dress she wears. A picture of the character's new costume has been released online. All the cast members playing the role of the Stark children also shared their views on what their onscreen father would have thought about the children all grown up now.
An article by Los Angeles Times doesn't reveal much about what will happen next, but there is a picture of Sophie Turner (Sansa) in her new costume. Although she still has to play second fiddle to her brother, she is at least home and now in a powerful position.
Sansa's costume continues to be black, which is in line with her slow and steady transformation for the past few years. She has the Direwolf symbols on her collar, and a chain added to her dress. Overall, she gets to dress more like her people in the north.
With the onset of winter in Westeros, Sansa gets an additional layer of fur to her dress. Turner's new costume was also teased in a video interview with Entertainment Weekly. The actress is joined by her onscreen siblings Kit Harington (Jon Snow), Isaac Hempstead Wright (Bran) and Maisie Williams (Arya Stark).
The cast was asked who Ned Stark (Sean Bean) would be most proud of among his children. The favourite choice by the actors was Arya. The fiery young Stark has transformed herself into a killing machine and has been largely responsible for getting revenge for the infamous Red Wedding.
However, Williams later took Sansa's name and pointed out that the character has had a dramatic transformation of all the Stark children. Will this transformation lead to something more exciting in "Game of Thrones" season 7?
MEET IBT NEWS FROM BELOW CHANNELS