'Game of Thrones' Season 7 production update: More deaths teased in first official video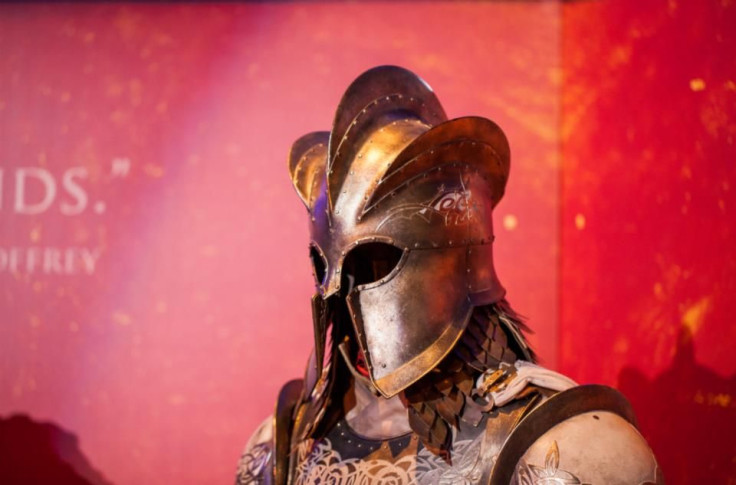 More deaths and funerals were teased in the first official video of "Game of Thrones" Season 7. Many important characters died in the previous season and as the war wages on, more characters are expected to die next year.
[Spoiler alert]
The production of another season is about to commence and there is another Lannister dead. After the funerals of Joffrey (Jack Gleeson) and Tywin (Charles Dance), the Lannisters will now have to prepare for the funeral of Tommen (Dean-Charles Chapman).
Loras (Finn Jones) and Kevan (Ian Gelder), however, may not get any funeral. Their bodies were turned into ash in the wildfire, along with hundreds of others', but more importantly Queen Cersei (Lena Headey) considers them enemies.
The first official video for the next season shows the crew preparing funeral stones with blue eyes painted on them. The stones are placed on the closed eyes of a dead body to symbolize that death is not the end. While the dead close their eyes to this world; they open them again in the afterlife.
The "Game of Thrones" Season 7 production tease video shows the crew building the set for the throne room at King's Landing. While the wood work for the set is still being completed, some of the other set pieces such as the Iron Throne and the Lannister banners are already in place.
The video also shows some of the sets and costumes that were used in the previous season, including the place where Septa Unella (Hannah Waddingham) was tortured. The golden costume of Gregor Clegane (Hafþór Júlíus Björnsson) is also featured in the video.
A large cache of weapons and armour have been built for "Game of Thrones" Season 7 and the video teases many more being built. The video ends with what appears to be Tyrion Lannister (Peter Dinklage) welcoming Daenerys Targaryen (Emilia Clarke) back to her "home."
Credit: YouTube/ GameofThrones
MEET IBT NEWS FROM BELOW CHANNELS