'Game of Thrones' Season 6 spoilers: Fan theories suggest Ramsay's letter to Jon Snow was written by Littlefinger or Sansa herself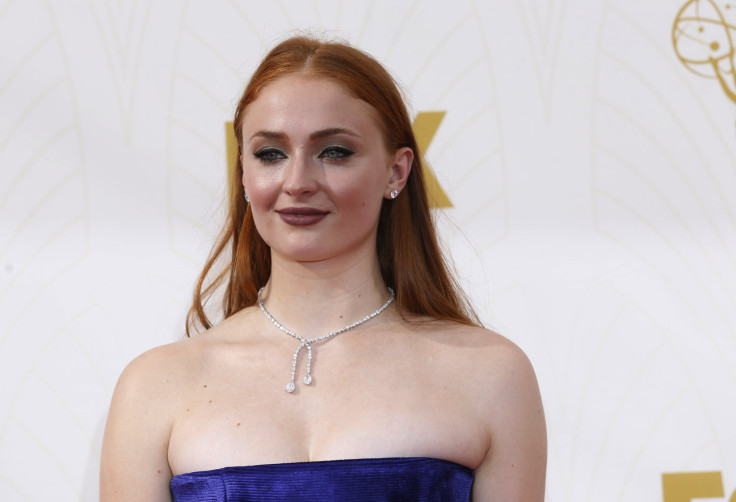 In "Game of Thrones" Season 6, episode 4, "Book of the Stranger," viewers were overjoyed to finally see Sansa Stark (Sophie Turner) reunited with brother Jon Snow (Kit Harington). Now, fans have come up with theories suggesting that Sansa or Littlefinger may have been responsible for a letter that Castle Black received soon after.
[Spoiler Alert] Jon and Sansa shared a few light moments together after the latter arrived at Castle Black along with Brienne of Tarth (Gwendoline Christie) and Podrick (Daniel Portman). However, their happiness was short-lived when they received a letter from current Warden of the North Ramsay Bolton (Iwan Rheon). He threatened to kill their brother Rickon Stark (Art Parkinson) and everybody Jon loves if he does not return Sansa to him.
"Game of Thrones" fans believe that the letter, being called the "Pink Letter," was not written by Ramsay but either by Sansa herself or Lord Petyr Baelish (Aidan Gillen). Some thought it was Sansa as the episode featured a discussion between Jon and Sansa where she urged Jon to start a war against the evil Boltons to take back Winterfell that rightfully belongs to the Starks. Jon was clearly not interested. It is possible that Sansa secretly wrote the letter and passed it on to Jon to make him go on a war.
However, this seems unlikely as Sansa was not aware of the fact that her youngest brother Rickon has been captured. Moreover, how did she come to know that Ramsay has killed his father?
A stronger fan theory involves Littlefinger due to a variety of reasons. Repetition of the line "Come and see" in the letter made fans believe it was Baelish and not Ramsay. In an earlier scene when Baelish paid a visit to Robin Arryn, he brought a gift (a falcon) for him. While unveiling the present, Baelish said the words "Come and see." The same line appears multiple times in the letter.
Next, Baelish convinced Arryn to attack Winterfell with the Knights of the Vale and rescue Sansa. However, Littlefinger always has ulterior motives behind each and every action. First, he may be unsure if the Knights of the Vale would be able to withstand Ramsay. Hence, he may have devised a plan to make Jon Snow attack first with his Wildlings army and other northern houses to break Ramsay.
Secondly, Littlefinger also has the deal in mind he brokered with Cersei Lannister (Lena Headey) where she promised to make him Warden of the North if he could somehow defeat the Boltons.
Littlefinger may have set up Sansa in compelling Jon to attack Winterfell. Baelish has proved time and again that he can be the mastermind behind a lot of things. Sending the letter is more Littlefinger-like than Ramsay-like. Ramsay attacks without warnings and he takes pride in it.
MEET IBT NEWS FROM BELOW CHANNELS