'Game of Thrones' Season 6 spoilers: Dorne getting same air time as last time; Two prominent characters reunite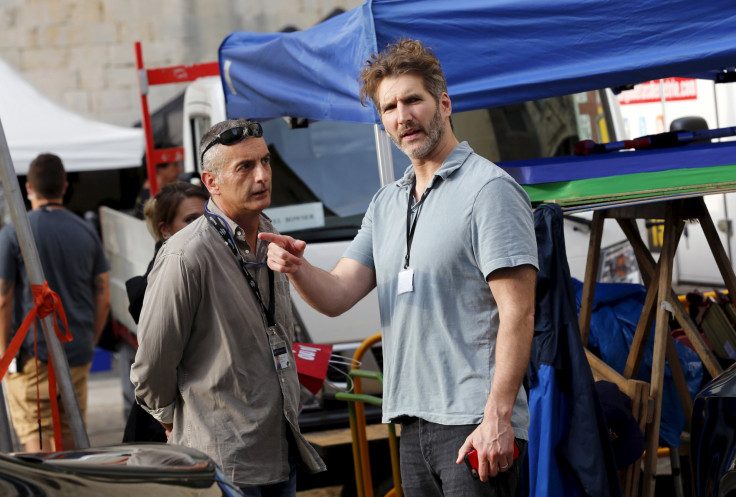 "Game of Thrones" Season 6 may show scenes from the kingdom of Dorne for the same amount of time as the previous season. Meanwhile, another report reveals that two major characters will be reunited after a long time in the next season.
Filming of the popular TV series in Spain may have wrapped, but according to a report by Europa Press, the crew have returned to Alcazar of Seville to film some more scenes. The shooting apparently took place on Friday and Saturday at this location.
The report confirms that the scenes that were filmed were for Dorne and it also reveals that this time around the kingdom will get at least the same amount of air time, if not more, as the last season. Details about the cast members on the set for these scenes have not been revealed in the report.
Meanwhile, filming of the show continues in Northern Ireland. According to a new report, two major characters will be reunited in the heat of battle in "Game of Thrones" Season 6. [Spoiler alert]
According to a report by WinterIsComing, Nikolaj Coster-Waldau (Jaime Lannister) and Gwendoline Christie (Brienne of Tarth) have been filming scenes together in Northern Ireland. They will be seen together during the siege of a castle belonging to House Tully, where Brynden "Blackfish" Tully is fighting off the Lannister forces.
Brienne reportedly has a scene with the Blackfish and will also be seen together with Jaime in his tent. The conversation between Brienne and Jaime will supposedly not go well and the former will storm out of the tent after the conversation. The report speculates that the difference of opinion is because Brienne supports the Tullys, while Jaime is besieging them.
Two other characters who will reportedly reunite in "Game of Thrones" Season 6 are Bronn (Jerome Flynn) and Podrick Payne (Daniel Portman). One of the scenes is said to show Bronn jokingly attacking Podrick from behind.
Contact the writer at feedback@ibtimes.com.au, or let us know what you think below.
MEET IBT NEWS FROM BELOW CHANNELS