'Game of Thrones' Season 6: Liam Cunningham teases many deaths; focus on Jon Snow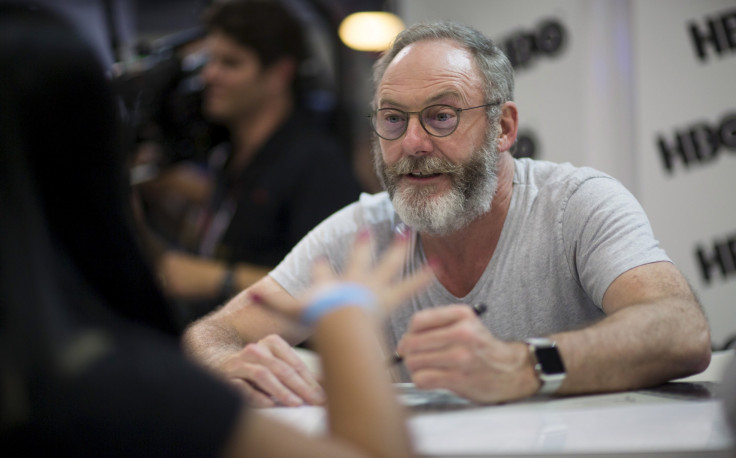 Jon Snow may not be done yet and may have an important role to play in "Game of Thrones" Season 6. In recent interviews, cast member Liam Cunningham spoke about the significance of Jon Snow and how Davos may now follow his lead.
In an interview with The Wall Street Journal, Cunningham (Davos) teased that there will be many big moments in the next season "from the get-go." Davos is in a challenging situation after the events in the previous season and Cunningham hinted at his character joining hands with Melisandre (Carice Van Houten).
Davos and Melisandre have always shared a tense relationship and have often stood on opposing sides on issues. Cunningham explained that the two characters have been brought together by circumstances "even though they're enemies."
Speaking to TV Line about what to expect from his character next, Cunningham said that Davos will be seen doing things that he has never done before. The actor said that Davos will be "sucked" into doing these things in "Game of Thrones" Season 6 and he will be doing it "against his better judgment."
Cunningham admitted that both Davos and Melisandre have lost their reason to be on the show. The actor then gave a "hypothetical" scenario and said that Jon Snow (Kit Harington) has leadership qualities, so both Davos and Melisandre find themselves "leaning towards Jon Snow." He said that his character would be drawn to a leader like Jon Snow, while the Red Priestess has seen something in the flames about him.
The actor teased that there will be a large number of deaths in "Game of Thrones" Season 6. The show is known for multiple deaths in every season, but this time around "quite a few people" will be leaving. Cunningham said that he was "astonished" by the number of deaths in the next season. He pointed out that no character is safe on the show and anyone can die at anytime.
MEET IBT NEWS FROM BELOW CHANNELS