'Game of Thrones' Melisandre is pregnant with real baby; Carice van Houten declares on social media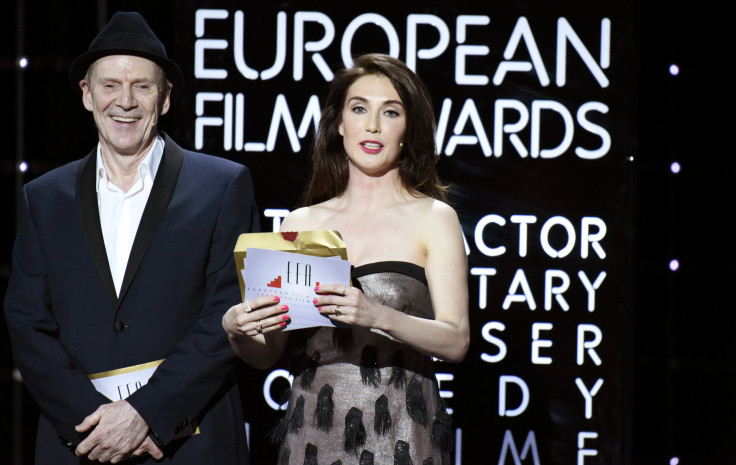 Carice van Houten, who plays Melisandre in the hit HBO TV series "Game of Thrones," is expecting her first child with Australian actor Guy Pearce and she is ready for "shadowbaby" jokes.
[Spoiler Alert] "Game of Thrones" fans saw the Red Lady deliver a shadow-like creature in Season 2 after promising Stannis Baratheon (Stephen Dillane) a son. The shadow-creature killed Stannis' younger brother Renly Baratheon (Gethin Anthony) who was in rebellion with Stannis for the Iron Throne.
Fans are yet to come out of the shock that birth generated. However, Houten is ready for all kinds of jokes. She took to Instagram and Twitter to break the news.
"Ok. I'm ready for your shadowbaby jokes," she tweeted.
Ok. I'm ready for your shadowbaby jokes.

— Carice van Houten (@caricevhouten) March 19, 2016
"Yes. It's true. Let the shadow baby jokes begin," she captioned the photo posted on Instagram.
Houten will be reprising her role as Melisandre when "Game of Thrones" Season 6 returns on April 24. It will premiere on showcase on Foxtel Australia on April 25.
In an earlier interview, Houten revealed that in Season 6, she has "lost her faith a little bit" and she realises that she can be really cruel sometimes, but can't succumb to emotions. Houten admitted that her character Melisandre has seen a bigger war coming to Westeros and she can't be worried about these little wars that the self proclaimed kings are waging against each other.
The actress admitted that the fans will get to see "something's changing in her" after the events of the previous season.
Last year, Houten and Pearce filmed the movie Brimstone. In October 2015, Pearce and ex-wife psychologist Kate Mestitz ended their 18-year marriage. The couple did not have children.
"We've both grown enormously through our relationship, but sadly, the time has come to part ways," Pearce had said when the two confirmed their divorce.
MEET IBT NEWS FROM BELOW CHANNELS