Galaxy Note 7 explosions: Third-party investigation hints Samsung knowingly took a risk with handheld design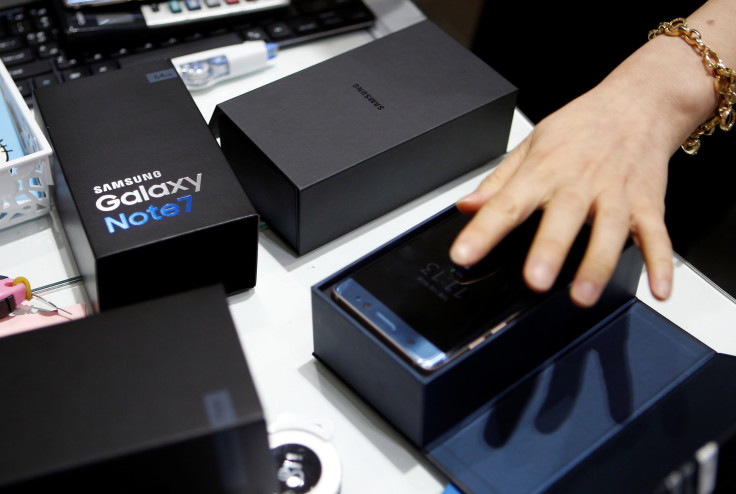 Third-party investigators finally have a clue regarding the Galaxy Note 7 explosions, and a report has been made public about Samsung's shortcomings in design. Moreover, the company that looked into the cases said that the Korean tech company must have known about this as well.
READ: Samsung Galaxy Note 7 Australian owners forced to surrender potentially exploding handsets
Samsung itself has not released an official statement on its findings, although one is expected to be released before the end of the year. Taking initiative, Instrumental -- a manufacturing technology firm -- decided to investigate the case, and correspondingly published its findings in a blog post. The firm came to the conclusion that there were two vital design mistakes in making the Galaxy Note 7.
The battery itself was apparently susceptible to even the lightest pressure and there was not enough tolerance surrounding it, which meant that regular use of the handset compressed the phone towards the battery. Part of the battery -- a polymer separator that was in charge of safetly allowing ions to flow from the positive to the negative layers -- was too thin that the positive and negative layers would make contact and explode. This is in line with Samsung's initial claims that the explosions were likely due to the lithium polymer batteries.
The post went to say that the design was faulty enough that, even if the batteries were not exploding, there would still be long-term effects. This part of the report was just a theory, but it stated that the design could result in the pushing apart of the Galaxy Note 7 because of a battery swell.
READ: Samsung Galaxy Note 8 vs OnePlus 4 phone: Two incredible smartphones to beat in 2017; Reported specs reveal cutthroat competition
The report also hinted that Samsung designers know about this risk when the unit was being manufactured. "There is evidence in the design of an intellectual tension between safety and pushing the boundaries," investigators wrote. The Note 7 was apparently pushing the limits between maximum capacity and safety design. However, it did not work and the Korean tech giant is still paying for the losses.
MEET IBT NEWS FROM BELOW CHANNELS