Ford talks manual transmission for Ford Focus RS, shows team of engine listeners in production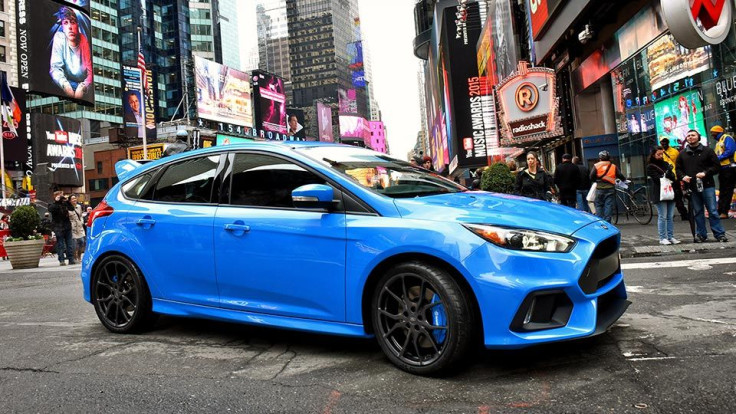 Driving high-performance cars is all about maneuvering a manual transmission. As such, it seems that Ford is sticking to its decision to avoid an automatic or dual clutch transmission.
More than just the costs of an automatic transmission in the process, Ford revealed to CarAdvice that it had also looked into the pros and cons of having one. It found that dual clutch transmission brings up the chances for more understeer, and adds more weight on the front axle.
Adding to this is Ford's goal to ensure that the 2017 Ford Focus RS is still an affordable drive. Even with that, however, Ford still keeps its horizon open to possible changes.
"There are arguments for and arguments against, once you get going DCTs are obviously quick in terms of shift times but the other advantages [of a manual] kind of override the other arguments," said head of engineering and vehicle manager at Ford Performance to Car Advice.
Car and Driver added that the Ford Focus RS model that will be sold everywhere else should be the same. Interestingly, this did not include the RevoKnuckle. The front-suspension feature, which was included in other high-horsepower units for better torque steering, is no longer necessary, as torque steer is now tempered by the all-wheel drive system and specific suspension tuning.
The production of Ford Focus RS is no joking matter. Apart from all the features and parts that it has, there is even a team whose job in the process is to listen in on the Ford Focus RS.
These are a group of individuals who have trained to ensure that they pick up imperfections present during the production phase. According to Automobile Mag, the team's job comes at the end of the line, where the units are analysed for any defects.
The video below shows these Ford listeners at work. The listeners conduct their testing on the Ford Focus RS, and they run through listening tests for every single one of the engines.
"In a world where product testing is increasingly carried out using high-tech devices, Ford has found that for certain tests, nothing beats a good set of ears to help ensure the all-new Focus RS hot hatch achieves optimum performance.
Ford listeners on the Ford Focus RS (Credit: YouTube/Ford Europe)
MEET IBT NEWS FROM BELOW CHANNELS