'Like A Flying Boss (Skydiving GTA 5 Stunt Montage)' Will Leave You Stunned [VIDEO]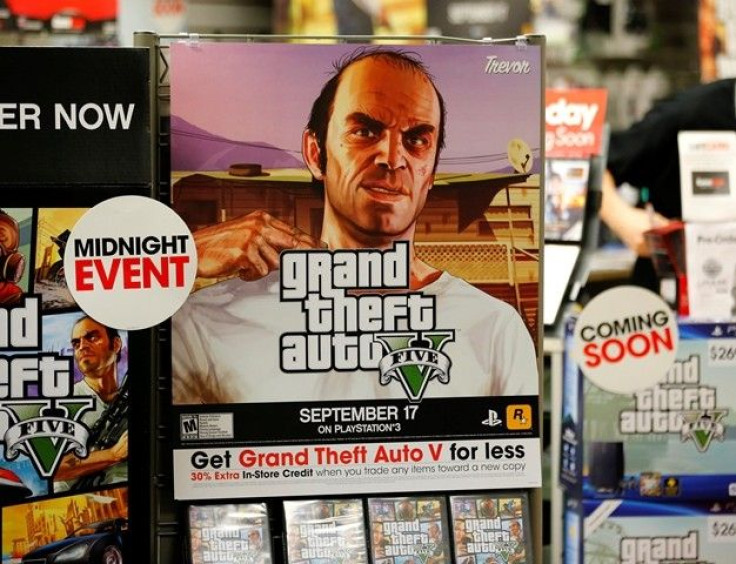 "Like A Flying Boss (Skydiving GTA 5 Stunt Montage)" was uploaded on Jan. 9, 2015 by YouTuber RedKeyMon, who are known for their perseverance in performing and recording challenging stunts in Rockstar Games' "Grand Theft Auto V." This is their second video which features over two minutes' worth of skydiving stunts that casual players will find very difficult to pull off.
The video starts with a voice-over saying the words, "When you thought it was all over... it was only the beginning." The clip then proceeds to show RedKeyMon's player character jumping from a tall building and then moves on to a sequence of repeated swooping down towards narrow spaces and shooting through the gaps. Upon successfully getting through to the other side, the character then deploys the parachute and makes graceful landings. Some of these gaps include narrow spaces in between utility poles, a hole at the centre of a billboard and various gaps in the architectural details of low buildings.
Kotaku has featured some of RedKeyMon's montages such as "GTA 5 - WALLRIDE OF DEATH (Incredible GTA5 Stunts)" and has added "GTA 5 Stunt Montage: SUPERNUVA (Nomad Union & Versa Alliance)" to their watchlist.
"GTA V" also features a story-based mission called Parachute Jumps wherein the player is required to jump and land on a specified marker via parachute, with some jumps requiring the player to hit checkpoints on the way.
Watch "Like A Flying Boss (Skydiving GTA 5 Stunt Montage)" here:
Credit: YouTube/RedKeyMon
For questions/comments regarding the article, you may email the writer at mikomagalay.ibtimes@gmail.com
MEET IBT NEWS FROM BELOW CHANNELS