'The Flash' season 2 episode 16 spoilers: A new female speedster is in town in 'Trajectory'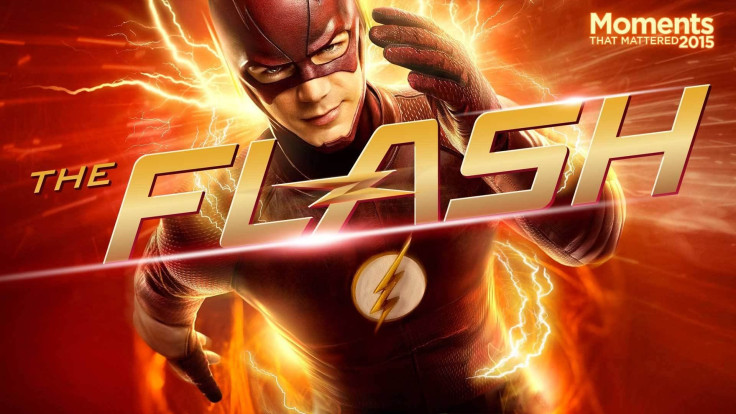 When Season 2 of "The Flash" returns, Team Flash will be dealing with a new female speedster.
"A new speedster has everyone distracted in a new episode of 'The Flash,' returning Tuesday March 22nd on The CW!" states the episode synopsis.
Spoiler alert! This article contains "The Flash" season 2 episode 16 spoilers. Read on if you would like to know what happens next before the new episode airs.
Based on the promo video, the team waited two years to finally find a female speedster. Similar to The Flash, she wears a red suit and mask. Flash's female counterpart will also be distracting everyone, who will try to uncover more about her and how she came to be. In one scene, Barry had a huge bruise on his face after being hit by the fast woman. He commented that they should get her number the next time he gets hit in the face.
The identity of the female speedster will be one of the driving points in the next episode, titled "Trajectory," although fans expect that she may eventually become helpful to Team Flash. In the meantime, she will be posing some challenges for the team.
Carter Matt writes that the show will take a short break and return on Mar. 22, so fans have a lot to ponder on, considering the final scenes of Season 2 Episode 15, titled "King Shark."
The last episode provided a huge revelation through the unmasking of Zoom, who turned out to be none other than Jay Garrick/Hunter Zolomon. The following episodes will most likely delve on how he turned into Zoom and managed to travel between Earth-1 and Earth-2. Team Flash would be devastated to discover that they have been betrayed once again by letting their emotions allow Jay to manipulate them. The team grew to trust Jay and let him in their core, which eventually became the huge problem that they are facing now.
There may also be more details about the mysterious man in the iron mask who hinted to Barry that Jay was Zoom. Barry previously promised that he will come back for the man, so there will be more links and backstories expected in the near future.
"The Flash" Season 2 Episode 16 will air on Mar. 22 on The CW and on Fox in Australia.
Here's the promo video for "Trajectory."
Source: YouTube/Television Promos
MEET IBT NEWS FROM BELOW CHANNELS