'Final Fantasy XV' new characters sighted alongside voice actors as dev takes fans into the development of monsters in the game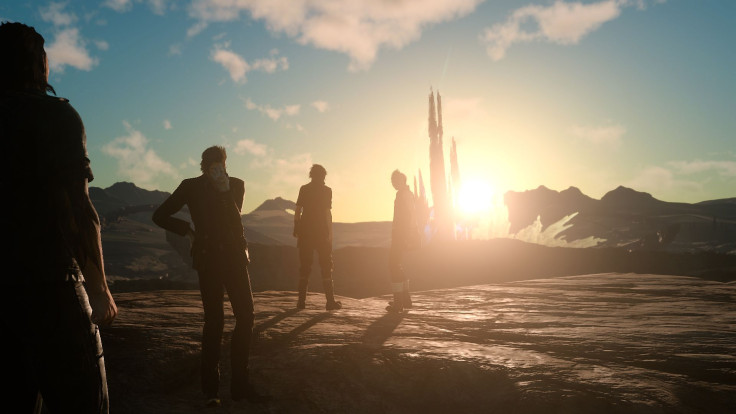 There are still a few days left before the big March event for "Final Fantasy XV" arrives. However, possible new information has been spotted that could point to two characters in the game.
Attack of the Fanboy reported that there are two new names of voice actors and characters that have been listed in the official IMDB of "Final Fantasy XV." D.C. Douglas, known for his roles in "Resident Evil," "Tekken" and "Mass Effect," is reportedly set to play the role of Weskham Armaugh. The other voice actress tagged to the game is Alexa Kahn, who has already voice a character in another "Final Fantasy" series, and this time, she will supposedly be lending her voice to Crowe.
Like us on Facebook
For the most part, this finding should be treated as a rumour for now, especially the details. But given that Douglas has already been seen to have "Final Fantasy XV" as one of his projects, there may be a grain of truth to the listing.
As far as more official updates from Square Enix is concerned, the Square Enix European blog has recently revealed some behind the scenes snippets prior to the upcoming Uncovered: Final Fantasy XV" event. This time, the developer revealed a few details about creating a 3D monster in "Final Fantasy XV" as well as a first glimpse of another creature in the game.
Over at the official Square Enix Blog, the developer allowed players a glimpse of one of the furry creatures in the world of "Final Fantasy XV." The creature is a cat, but more than the cat with the very realistic-looking eyes and fur, Square Enix showed a few screenshots of the reptile that was seen in the last Active Time Report.
As seen in the screenshots, creating a 3D monster requires different steps that involve High Modelling that follows the finished product of the initial art. The screenshots already tell the story of how much detail gets into making one reptile look as realistic and scary as possible.
Even before the Uncovered: "Final Fantasy XV," some people appear to be expecting concrete announcements when it comes to the release of the game. Segment Next spotted some preorders listing March 31 as the start for taking orders.
These preorders are spotted for Japan's Yodobashi stores. Square Enix has not yet announced anything, but considering the major event the day before, the preorder sightings may be true.
MEET IBT NEWS FROM BELOW CHANNELS