'Final Fantasy XV' to get PS4 Pro Support, new mobile game King's Knight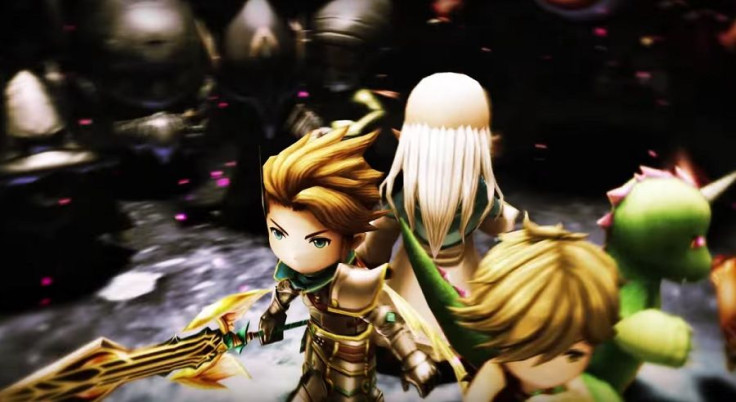 The delay for "Final Fantasy XV" is not looking so bad, especially with the new announcements that Square Enix has been rolling out.
The latest in the string of announcements is that "Final Fantasy XV" will get PS4 Pro support. Announced during an Active Time Report held during the Tokyo Game Show 2016, Game Director Hajime Tabata stated that the game will enjoy the upgraded console at launch, Gematsu reported.
This means that fans who will have the PS4 Pro can expect better visuals and improvements in their copy of "Final Fantasy XV." For standard PS4 owners, the delay also promised polishes in the overall game, and Tabata confirmed that players can expect this to be delivered at launch.
Square Enix has also confirmed that there will be one more mobile game coming to the "Final Fantasy XV" universe. Dubbed as "King's Knight: Wrath of the Dark Dragon," the game is basically a "real" version of the game craze that's taking over the "Final Fantasy" world.
It appears that even Noctis and his friends have been enjoying the game on their own smartphones, Twinfinite reported. The game is said to be an RPG hit title here players can create their party and choose from different companion. Based on the trailer, seen below, players can form a four-person party that will go on an adventure.
There may also be some PvP aspects, as players can join others from all over the world. It also showcases a few of the enemies that players will face, as well as the characters that can be part of one's party.
As a bonus, fans get to see the four friends huddle around playing "King's Knight—and arguing who is most likely to be a five-star rare card. This isn't the first time that "King's Knight" has entered the gaming scene. As the short history in the video provides, it was first released as a side-scroller retro game back in 1986 for the Nintendo gaming system.
"King's Knight: Wrath of the Dark Dragon" will be out sometime in 2016 for the iOS and Android. It's a free-to-play adventure with in-app purchases.
"King's Knight: Wrath of the Dark Dragon" trailer (Credit: YouTube/Final Fantasy XV)
MEET IBT NEWS FROM BELOW CHANNELS