FIFA World Cup 2018: Meet the teams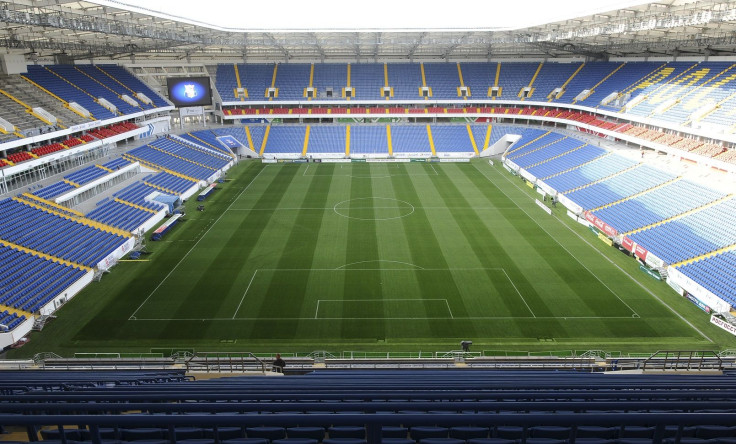 From June 14 to July 15, expect people from all walks of life to focus on the "most beautiful game in the world" being played on the grandest stage. The 2018 FIFA World Cup will take place in Russia this year after it secured hosting rights in 2010.
The host
Russia will host the games for the first time. This edition of FIFA World Cup will see 32 teams battling it out for the ultimate glory. Russia is automatically given a slot, while 13 teams will represent the European zone, five national teams will see action from the African zone, 10 teams will compete from Asia and South America, and three will suit up for the North American zone.
During the World Cup, games will be played in 11 cities in Russia, including Moscow, Saint Petersburg, Ekaterinburg, Kazan, Samara, Volgograd, Nizhny Novgorod, Saransk, Rostov-on-Don, Kaliningrad, and Sochi. The finals will be held in Moscow.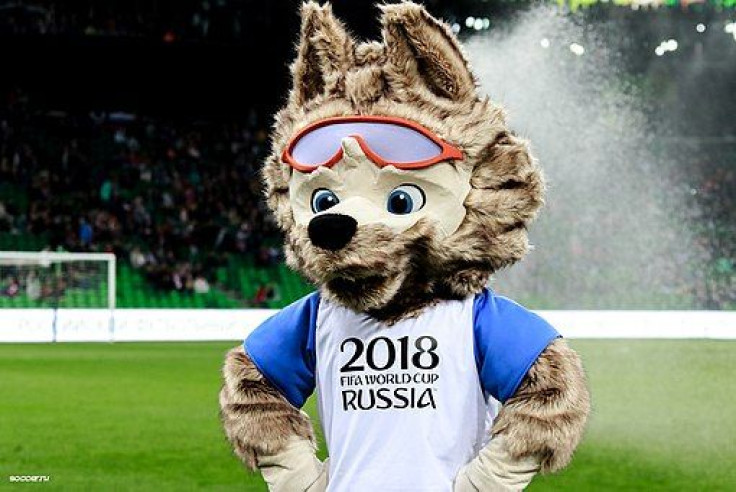 The teams
With the qualifying countries and their top athletes playing for football supremacy, it is expected that the competition will be fierce. National team members who are rivals playing for mother clubs will set aside their differences and work together with their fellow skippers to win.
Thirty-two teams will see action in the World Cup. The Asia and the Pacific region will be bannered by Australia, Japan, South Korea and Saudi Arabia. Africa will be represented by Egypt, Morocco, Nigeria, Senegal and Tunisia. North America will send Costa Rica, Panama and Mexico.
CONMEBOL (Confederación Sudamericana de Fútbol) will send powerhouses Brazil, Argentina, Colombia, Peru and Uruguay. Last but not the least, the European region will feature Belgium, Croatia, Denmark, England, France, Germany, Iceland, Poland, Portugal, Russia, Serbia, Spain, Sweden and Switzerland.
On the other side of the coin, fans might not see some tournament regulars this time around after they failed to make the cut in the qualification stage. These teams are from Italy, Netherlands, Chile, Cameroon, Ivory Coast and the USA. It is important to note that these nations have some of the most prolific players on their squads such as Christian Pulisic, Alexis Sanchez, Arturo Vidal, Arjen Robben, Gianluigi Buffon and Daniele De Rossi. However, having the best players do not always translate to team success as chemistry and coaching play an important role in World Cup qualification.
Fans' hysteria reaching fever pitch
One of the reasons FIFA World Cup is the most prestigious competition in the sports' universe is because of football's massive global appeal. Millions of fans will be glued to their TV sets, livestream viewing or event venues just to support their teams. FIBA World Cup, basketball's answer to FIFA World Cup, might be slowly catching up in terms of global interest, but it remains years away from being on the same level with FIFA World Cup.
Unsurprisingly, companies are busy cashing in on the World Cup hype train. All sorts of merchandise will be sold at astronomical prices. Player cards will also be traded across nations. TV rights for the games will be a major issue and viewing parties will be held every night. Fans, old and new, regardless of age, can experience the World Cup in a unique way. Everyone can build a dream team with their favourite players and play for cash prizes against another fan.
One industry that is going to benefit during the World Cup is the daily fantasy sports. It is different from the traditional fantasy sports competition as it focuses on short-term periods such as a day or a week instead of the duration of the whole tournament.
This is also easy to play for those hardcore players or newbies alike. All they have to do is pick any game, tournament or contest, select players within budget and then watch the games and win prizes. What makes it more interesting is that it has a built-in wallet and virtual assistant and can be accessed using mobile phones.
With tens of millions of fantasy sports players around the globe, this season of FIFA World Cup is a great time for businesses and investors to jump into the daily fantasy sports industry. One company they can turn to is Global Daily Fantasy Sports, Inc. (TSX-V: DFS).
GDFSI provides a B2B platform that enables gaming operators to offer daily fantasy gaming to their customers worldwide. They can seamlessly integrate GDFSI's software solution to their gaming sites. Aside from sportsbook and land-based operators, media groups and big data companies can also benefit from Global Daily Fantasy Sports' mature infrastructure and enjoy a shared liquidity. Moreover, prospective gaming operators can easily join the market with GDFSI's solution because it is specifically designed for regulated environments.
With the increasing demand for DFS in time for FIFA World Cup, GDFSI is looking at generating huge revenues as it reaches more customers through its partner sites. Estimates project revenues to hit US$17.6 million (AU$23.41 million) by 2020. The company's stock is currently undervalued relative to this growth trajectory.
Daily Fantasy Sports elevates fan experience to a whole new level. For the first time, DFS is available for the World Cup. It will be another four years for this to happen again. Let's not wait for that moment to enjoy the World Cup via DFS.
Article sent via press release.
MEET IBT NEWS FROM BELOW CHANNELS