'Fear the Walking Dead' season 5 episode 11: New character being introduced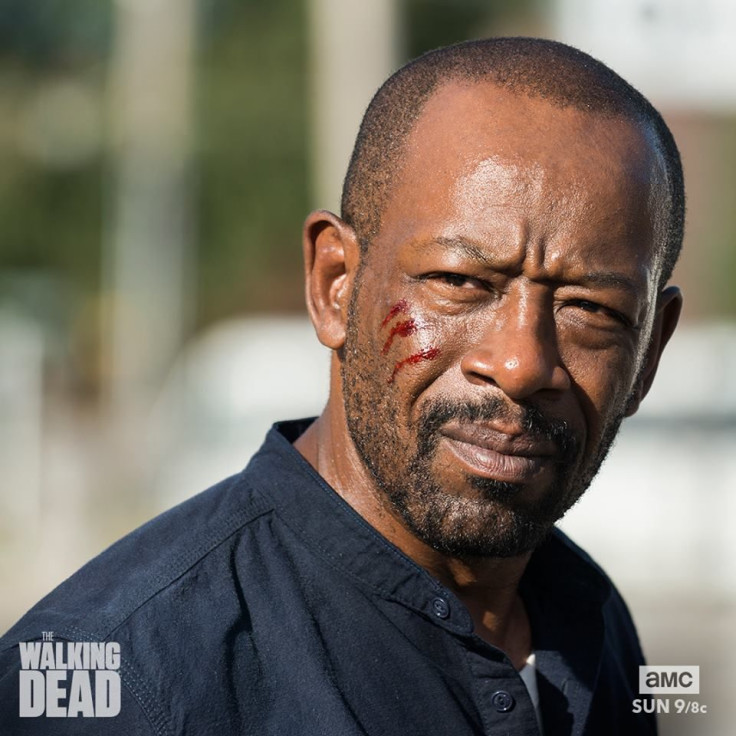 Morgan Jones (Lennie James) will meet some interesting new people in "Fear the Walking Dead" season 4 episode 11. Preview videos and sneak peek scenes of the next episode that have surfaced online tease a new faction and new characters being introduced on the show.
A preview scene from the next episode posted on YouTube shows Morgan finding himself in a truck stop full of necessities like water and food. Morgan apparently hitched a ride, but doesn't know how he got to this well stocked place.
Morgan can only communicate with the people who left the supplies through what appears to be an old fashioned radio. The mysterious group that leaves these supplies for people on the road and in truck stops at multiple locations aren't ready to reveal themselves yet. It will be interesting to see why they are doing this, and what's source of their abundant supplies.
Another preview scene posted on YouTube shows Morgan's mental problems are back. The character was supposed to be on his way back to Alexandria to meet up with his friends, but according to the synopsis of the next episode he will be delayed because of the new people he will meet.
A sneak peek scene released on the official Facebook page of the TV series [see below] shows one of these characters that Morgan will meet. The new character has his hands tied at the back and his head is covered in a sack. He was apparently left in that state by a few people who wanted his recipes to brew beer.
According to a report by ComicBook.com, Morgan will meet a wheelchair bound man called Daryl "Chill" Mitchell, who will be carrying a shotgun. Daryl will be joined by Mo Collins, a truck driver who likes to wear a cap.
Morgan will have to face some new challenges because he too will find himself bound for some reason, while he has to escape from a bunch of zombies.
Credit: Fear the Walking Dead/ Facebook
MEET IBT NEWS FROM BELOW CHANNELS