Fauci Praises Australia For COVID-19 Efforts, Says US In A 'Different Galaxy'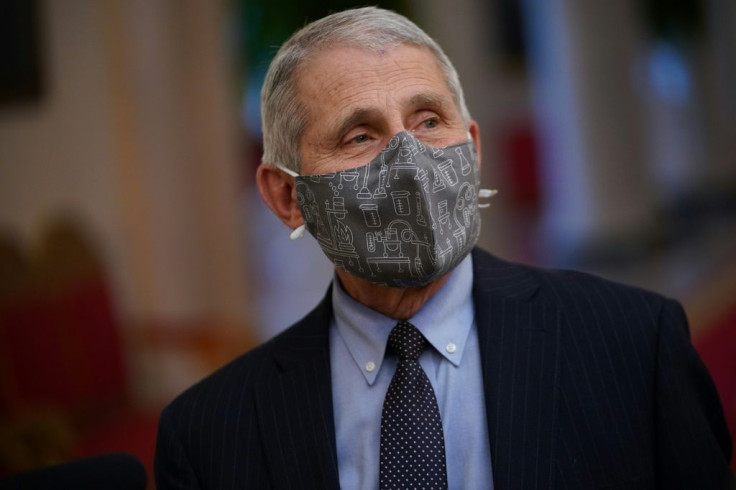 Dr. Anthony Fauci has again praised Australia for its handling of the COVID-19 pandemic and containing the spread of the virus. America's top infectious disease expert also said the situation in the U.S. is in a "completely different galaxy."
Speaking at the Center for Strategic and International Studies online discussion Wednesday, Dr. Fauci highlighted how the country has controlled the spread of the virus, limiting its cases to below 30,000 over the course of the pandemic. A stark difference from the United States' 29 million cases.
"When Australia shuts down, they shut down and they really do get the cases, [to] almost nothing. We've never had that in the United States," Dr. Fauci said, noted Yahoo news.
As of March 10, Australia has recorded 29,074 COVID-19 cases and only 909 deaths, according to Johns Hopkins COVID-19 tracker. The United States, on the other hand, has the most number of cases and deaths in the world with 29,094,540 and 527,643 respectively. The cases alone equate to more than the entire population of Australia.
"That's just a completely different galaxy than what Australia was experiencing," he added.
Chief Medical Officer Paul Kelly, who joined Dr. Fauci in the discussion, also highlighted the differences in the way both governments and health departments handled the pandemic. Kelly added that "luck" might also have been a factor in Australia's successful COVID-19 fight.
"A lot of that was due to the way that the leadership at both the political level and the health level, and indeed the economic level, has been so strong in Australia. I think there was an element of luck as well," Kelly said.
He added that Australians' disciplined attitude also added to this success.
During the discussion, both experts encouraged people to get their COBVID-19 vaccine shots to help put an end to the pandemic nightmare. Both Australia and the U.S. have already started inoculations.
MEET IBT NEWS FROM BELOW CHANNELS