'Fallout 4' final DLCs coming for the summer, Pip-Boy Edition making a comeback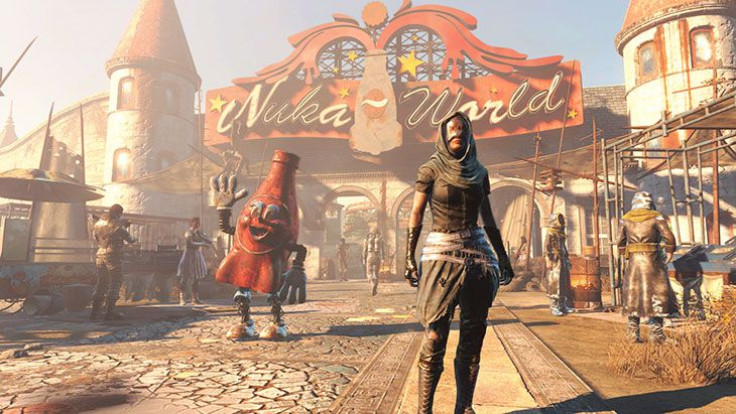 With mods already available for "Fallout 4" Xbox One version, and the PS4 version slated to get it soon, Bethesda has turned its eyes towards announcing other developments that the studio has for the game.
During its E3 2016 conference, Bethesda has given the first peek at the upcoming content for summer. There are three more post-launch content packs coming which will be part of the Season Pass, as detailed over the official Bethesda Blog.
The first pack in the series is titled Contraptions Workshop, set to release on June 21. At AU$6.95, "Fallout 4" players can make use of different gadgets and machines that can help in creating improvements to the Wasteland settlements. The Contraptions Workshop will feature machines that will build, combine, and create gadgets. There will also be greenhouse and warehouse kits, armour racks, fireworks and elevators, among others.
Coming in July is the Vault-Tech Workshop, also priced at AU$6.95. The goal of this expansion is to give "Fallout 4" players a chance to enhance the Vault to get new Dwellers. Changes can be done using pre-war industrial kits, retro furniture, lighting and art.
The Vault is not the only feature that will get a revamp. Even Vault dwellers will get a chance to change-up their looks, thanks to the additional barbershops, cosmetic surgery stations and approved experiments on Dwellers so they can become ideal citizens.
Finally, come August, a big update will introduce the Nuka-World. This used to be an amusement park that has become a city of Raiders. The new region has an open wasteland park zones including Kiddie Kingdom, Galactic Zone, Safari Adventure and Dry Rock Gulch. It will come complete with some interesting characters, weapons quests, creatures and more, as seen in the image.
Nuka-World will be the final add-on for "Fallout 4," and it will be available for AU$29.95. It will also follow previous expansion releases with betas for all platforms.
"Fallout 4" may be reaching its end expansion-wise in August, the developer has a surprise for fans who are interested in buying the game for the first time. According to DualShockers, there's a new bundle coming out, and it's basically a bigger, better Pip-Boy Edition.
Dubbed as the "Fallout 4" Deluxe Bluetooth edition, this version is still a limited edition package. It will feature the Pip-Bo edition, but an improved one, as it features an integrated screen. Its onboard hardware and software allows it to be paired up with the phone over Bluetooth.
A video, seen below, shows off the new Pip-Boy. This version is from ThinkGeek, and it's a fully-functioning Pip-Boy Model 300 Mk IV replica. For fans who are not thinking of using the Pip-Boy as it should be can still display it, since it comes with a RobCo Industries stand for display.
Even some of the buttons are reportedly functional, so it's a perfect cosplay accessory for those who want to take theirs to the next level. The display shows the Status, Special and Perks. Plus, when paired with a Bluetooth device, it can receive SMS messages and calls, access contacts and stream audio files.
Only 5,000 units of these will be sold. The good news is that Australia is among the three places where it will be sold, alongside the U.S. and Canada. It will be sold at US$350 (approx. AU$475), complete with a fancy Vault 111 box.
MEET IBT NEWS FROM BELOW CHANNELS