EU Commission Denies Contact With Australia Over Asylum Seeker Policy 'Advice'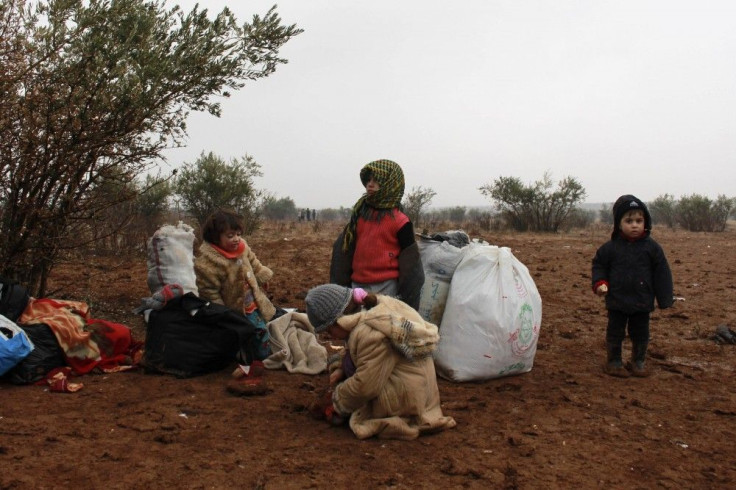 Senior officials from the European Union have denied seeking the help of Australia on the ongoing migrant crisis in the Mediterranean. The EU states are currently looking for solutions to prevent more humanitarian disasters at sea.
Europe said it would never try to follow Australia in forcing asylum seekers to turn back their boats. After the mass drownings in April following the sinking of a migrant boat from Libya while on its way to Italy. Australian Prime Minister Tony Abbott had urged the EU to follow Australia's example in preventing boats from entering European waters, reports the Independent.
"The only way you can stop the deaths is to stop the boats," said Mr Abbott. More than 6,700 people were rescued from the boats that sunk off the Libyan coast. The Australian prime minister claimed his government had been in contact at an "official level" with the Europeans.
The increase of migrant boat arrivals has been blamed on mild temperatures and calm waters at sea. Mr Abbott said Australia's asylum seeker policy, Operation Sovereign Borders, was a lesson in how to "do the right thing by the poor, misguided people" who want a better life but often end up dead if they succumb to people smugglers.
Despite Mr Abbott's claims, EU Commission spokesperson Natasha Bertaud said the Australian policy "can never be a model for us." She added that since the EU had upheld international law to protect refugees from being forcibly returned to a country where they will be persecuted, Australia's model will not work. Bertaud denied Mr Abbott's statement that there had been contact with the Australian government.
Australia has deployed naval ships to intercept asylum seeker boats in the Indian Oceana and send them back to Indonesia where most of the refugees come from. Those who were able to reach Australian shores are sent to offshore processing centres in the Pacific islands and told they will not be resettled in the mainland. Asylum seekers in Australia-run detention centres are offered resettlement in countries like Cambodia.
EU leaders are seeking the approval of the UN Security Council for military action against people smugglers in Libya, reports Economic Times. German Chancellor Angela Merkel had previously called for a new asylum seeker policy to replace the EU's current one. She said the new system would distribute asylum seekers to EU member states based on their economic strength and population.
(To report problems or leave feedback on this article, contact: r.su@ibtimes.com.au)
MEET IBT NEWS FROM BELOW CHANNELS