Elon Musk sued by the hero diver he called a 'paedophile'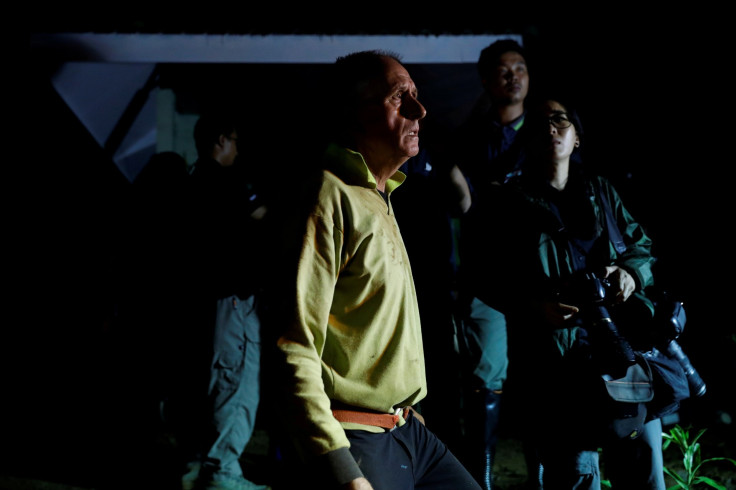 Elon Musk is being sued by the British cave diver he called a paedophile. Vernon Unsworth has filed a defamation suit against the Tesla CEO for repeatedly accusing him of being a "pedo."
Unsworth, who was instrumental in finding and rescuing the Thai soccer boys and their coach from the underground cave network in July, filed the lawsuit in Los Angeles on Monday. In his lawsuit, he said Musk used his Twitter and emails from July 15 to Aug. 30 to repeatedly and unfoundedly accuse him of paedophilia and other false and defamatory accusations.
Through his legal counsel, Unsworth sent an email to Musk on Aug. 6 to advise him that his accusation was false, requesting that the American billionaire go on public record to retract his statement. Musk instead responded on Aug. 28 by publishing another tweet about Unsworth, saying, "You don't think it's strange he hasn't sued me?"
Unsworth said the tweet suggested to readers that his failure to sue Musk was proof that he was guilty of being a paedophile. Musk also emailed Buzzfeed News, which published his letters, accusing Unsworth again of being a "child rapist."
The PayPal co-founder, as if hungry for a legal fight, added, "I f------ hope he sues me."
Musk also claimed that Unsworth did not help in the rescue efforts of the Thai children and that he was even banned from the cave site because the other divers didn't want to hang out with him. This was refuted by the other rescue divers, who said Unsworth was pivotal to the entire rescue operation.
"As one of the highest-profile and wealthiest individuals in the world, Musk knew that this accusations against Mr Unsworth would be conveyed to a worldwide audience and would result in the accusations receiving massive publicity," the lawsuit reads. "In this action, Mr Unsworth seeks a recovery for the worldwide damage he has suffered to his reputation, with the exception of the reputational damage he suffered in England and Wales."
Unsworth is asking for at least US$75,000 (AU$104,000). The suit also states that Unsworth will be filing legal action against Musk in London.
MEET IBT NEWS FROM BELOW CHANNELS