Donald Trump pulls US out of Iran nuclear deal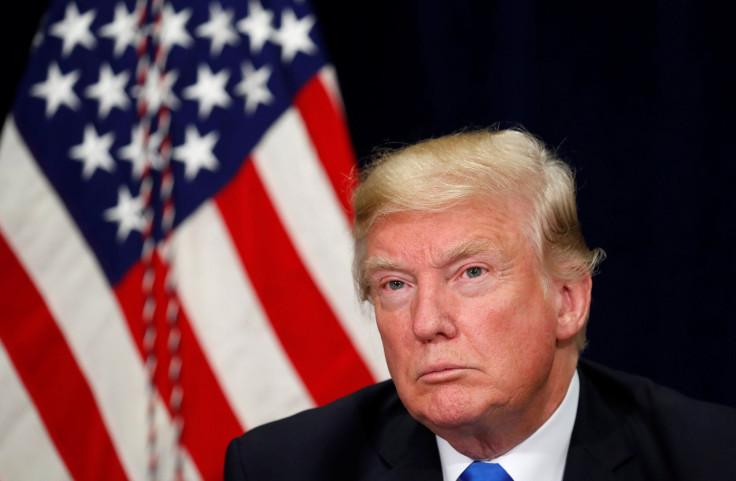 Donald Trump has announced America's withdrawal from the landmark Iran nuclear deal his predecessor, Barack Obama, signed three years ago. The US president criticised the deal on Tuesday, saying it was a "horrible one-sided deal that should have never, ever been made."
Trump said the deal didn't bring the peace that it promised when it was signed by the Obama government in 2015. It allegedly did not stop Iran from developing an international ballistic missile, as well as its nuclear activities after 2025, or its role in the conflicts in Yemen and Syria.
He reiterated baseless accusations that Iran was pursuing nuclear weapons. The International Atomic Energy Agency (IAEA) has repeatedly disproved the claims.
"It is clear to me that we cannot prevent an Iranian nuclear bomb under the decaying and rotten structure of the current agreement," he said. "The Iran deal is defective at its core."
The move is certain to upset the US's European allies. The Iran nuclear deal, or the Joint Comprehensive Plan of Action (JCPOA), was signed by Iran and the five permanent members of the United Nations Security Council — France, United Kingdom, China, Russia and the US — plus Germany and the European Union in July 2015.
It calls for a framework deal of Iran's nuclear program. It lifted sanctions on the country in exchange for Iran limiting its nuclear program, thus preventing it from obtaining a nuclear bomb.
But despite European leaders — most recently French President Emmanuel Macron — courting Trump to stay on the deal, Trump still left the deal as he had promised to do so last year. He said he was willing to forge a new deal with Iran, but the latter didn't seem interested.
Iranian President Hassan Rouhani said that the country would remain in the deal even without the US. Trump's decision to withdraw was "illegal, illegitimate and undermines international agreements."
EU diplomat Federica Mogherini said on Tuesday that the signatory nations would stick to the JCPOA despite Washington's withdrawal. Macron said France, as well as Germany and the UK, regrets Trump's decision to leave the agreement as "nuclear non-proliferation regime is at stake."
Obama expressed his disappointment at his successor's decision as well. He said that despite Trump's claims, "the JCPOA is working — this is a view shared by our European allies, independent experts, and the current US Secretary of Defense."
"That is why today's announcement is so misguided. Walking away from the JCPOA turns our back on America's closest allies, and an agreement that our country's leading diplomats, scientists and intelligence professionals negotiated," he wrote on Facebook. "In democracy, there will always be changes in policies and priorities from one Administration to the next. But the consistent flouting of agreements that our country is a party to risks eroding America's credibility, and puts us at odds with the world's major powers."
MEET IBT NEWS FROM BELOW CHANNELS