Donald Trump inauguration poster pulled down after Twitter users point out typo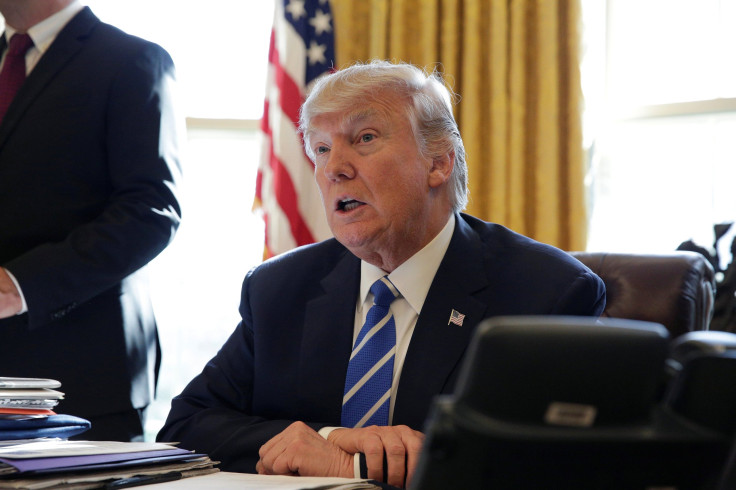 Donald Trump's inauguration poster was taken down from its online store. This comes after social media users pointed out a typo in the print of the souvenir poster.
"No dream is too big, no challenge is to great. Nothing we want for the future is beyond our reach," the quote featured on the poster reads. However, the poster misspells "too" as "to."
The poster was pulled from the website on Sunday, somewhere between 9:30 p.m. and 10 p.m., as noted by the Hill. The poster was described by the Library of Congress on the original page as one that "captures the essence of Donald Trump's campaign for the presidency of the United States."
Nevertheless, it did not take long for social media users to notice, and point out, the error. Users were able to access it through an archived version that was available on the Internet Archive website.
"No joke: Purchasable copy of Trump's Inauguration Print, direct from the Library of Congress site. A 5th grader would've spotted this typo," one user commented on the error.
"'Captures the essence of Trump's campaign' 'to great.'" another user wrote. "Get'cher official Trump print from the Library of Congress. Extra 'o' in 'too' available separately," another user commented.
The error comes ahead of Trump's first talks with Canadian Prime Minister Justin Trudeau. The two leaders will have "tough talks" on free trade.
It is not the first time the Trump administration has caused misspelling errors in the time of Trump's presidency. On Sunday, the Department of Education spelled W.E.B. Du Bois' name on social media as "W.E.B DeBois."
"Education must not simply teach work – it must teach life. – W.E.B. DeBois," the department had tweeted. Its subsequent apology post also contained a misspelling error. "Our deepest apologizes," the department wrote on its Twitter account. The department eventually rectified the error, correcting the misspelling.
MEET IBT NEWS FROM BELOW CHANNELS