'Doctor Who' season 11: Peter Capaldi to be replaced by 'dashing' younger actor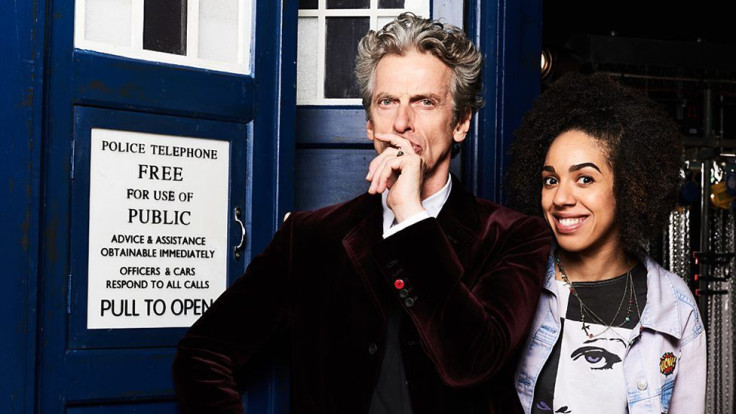 "Doctor Who" will be starting on a clean slate in 2018, according to a new report. BBC bosses will apparently replace the current and Twelfth Doctor, played by Peter Capaldi, and his incoming companion Bill, who will be played by Pearl Mackie, with a "dashing male lead and young female companion."
There had been reports of a shakeup since showrunner Steven Moffat announced he would be leaving the show and passing the torch to "Broadchurch" creator Chris Chibnall after the 10th season. Apparently, Chibnall would want to have a fresh start in 2018 and have a new Time Lord and companion.
In 2010 when Moffat took over the reins from Russell T Davies, Matt Smith became the new Doctor, taking the role previously held by the Tenth Doctor, David Tennant. The companions were also given their own happy endings, making way for new ones.
And hence, it was not farfetched to assume Capaldi would be leaving the British sci-fi show after the upcoming 10th season. Moffat, however, claimed that there was no reason to suppose the Twelfth Doctor would be regenerating soon.
Read: 'Doctor Who': Steven Moffat says Peter Capaldi will stay past season 10
That should have put the rumours to rest. However, a new report has emerged, again claiming Chibnall would need a "clean slate" when he takes over season 11 in 2018. BBC bosses also reportedly want "Doctor Who" to feel like a "brand new show," which means Whovians should expect a new line-up of actors and characters.
Capaldi, who was the same age (55) as the First Doctor, William Hartnell when he inherited the iconic role, would reportedly be replaced by a younger actor in a bid to help the sales of "Doctor Who" merchandise.
"BBC management wants a return to the format from the David Tennant era, when you hada dashing male lead and young female companion," a source told the Mirror. "Merchandising has dropped off sharply in recent years and there is a strong desire to boost the show's popularity among kids."
Mackie, 29, is set to make her first appearance as Bill, the Doctor's newest companion, in season 10. If the report is true, she would be starring in the show for only one season.
"Doctor Who" will be back for a Christmas special this year and then start season 10 in April, according to Capaldi.
Read more:
'Doctor Who' sage wisdom passed between companions: Jenna Coleman reveals crucial advice she gave to Pearl Mackie
David Tennant's 10th 'Doctor Who' is best TV character of 21st century, beats 'Supernatural' Castiel, 'Sherlock'
MEET IBT NEWS FROM BELOW CHANNELS