DNC 2020 Recap: Michell Obama Calls Trump 'Wrong President', Sanders Compares POTUS To Nero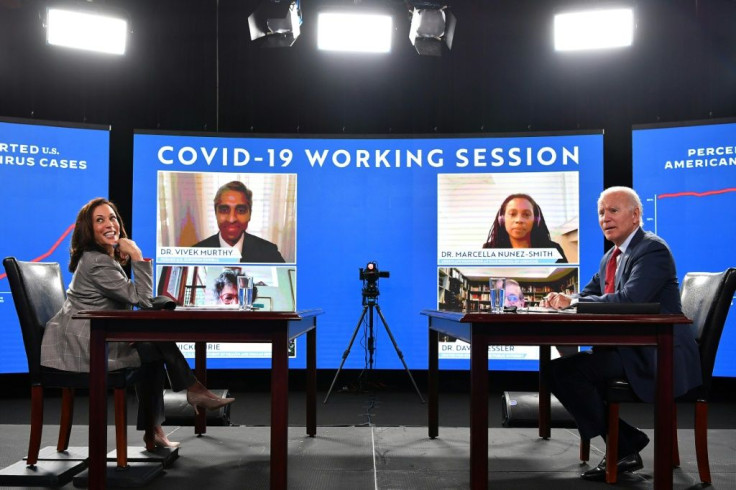 The 2020 Democratic National Convention kicked off Monday evening with a long list of personalities -- politicians and celebrities -- who showed support for Democratic presidential candidate Joe Biden and disdain for current President Donald Trump.
The theme of the first ever virtual convention was unity in the face of adversity, as the United States continues to reel from the continuously increasing COVID-19 cases and the apparent political divide between Republicans and Democrats. Staying true to this theme, the DNC 2020 speakers included some GOP officials, including former Gov. Christine Todd Whitman and Rep. Susan Molinari, who showed support for the Democrat.
The highlights of the night, however, were the searing speeches of Sen. Bernie Sanders and former First Lady Michelle Obama. Both called on Americans to make their votes count while highlighting the incompetencies of the current administration.
Sanders called the upcoming 2020 Elections the "most important in the modern history of this country." He also called out Trump for "rejecting science,"saying the president has "put our lives and health in jeopardy."
"Trump has attacked doctors and scientists trying to protect us from the pandemic while refusing to take strong actions to produce the masks, gowns and gloves our healthcare workers desperately need," Sanders said.
The Vermont senator also compared Trump's actions to that of Roman emperor Nero.
"Nero fiddled while Rome burned. Trump golfs," he added.
Capping off the virtual convention was Michelle Obama who directly said "Donald Trump is the wrong president for our country."
Obama, who at one point was called upon by Democrat voters to be Biden's VP pick, also emphasized the importance of voting at the upcoming elections.
"If you think things cannot possibly get worse, trust me, they can and they will if we don't make a change in this election," Obama said.
"This is not the time to withhold our votes in protest or play games with candidates who have no chance of winning. We have got to vote like we did in 2008 and 2012. We've got to show up with the same level of passion and hope for Joe Biden."
In response to the first night of the DNC, the Trump campaign pointed out the lack of "radical left" policies from Biden and how the convention did not mention policies such open borders, work permits for illegal aliens and cutting police funding.
"There was no mention of Joe Biden's desire to cut police funding, kill ten million energy jobs with a green new deal, or give free healthcare to illegal aliens, but in fairness, it was only the first night," said Hogan Gidley, Trump 2020 press secretary.
MEET IBT NEWS FROM BELOW CHANNELS