'The Division' next update Underground date release leaked, updates on movie tag Jake Gyllenhaal as star, producer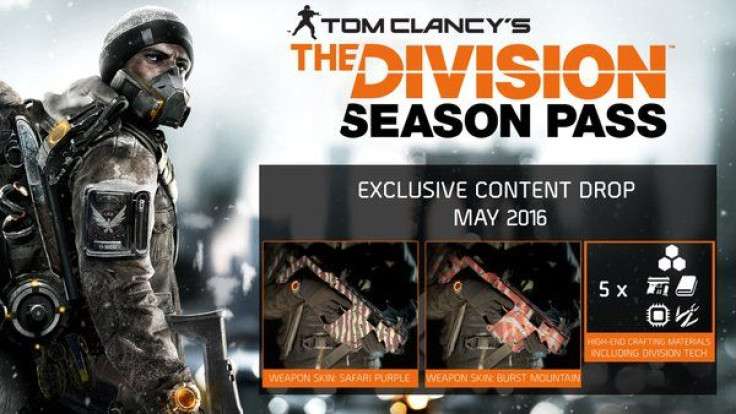 The next update for "The Division," titled Underground may come before June is over, if a new listing is to be believed. It appears that the date came from an Amazon listing, showing the date for the first paid post-launch expansion, which is part of the season pass.
Spotted by Game Debate, the Amazon listing has pegged a June 28 release date for "The Division" Underground update. According to the source, this may be the date for Xbox One release, as the game has time exclusivity for a month before other platforms get access.
Ubisoft revealed earlier that the Underground update will see the underworld setting of New York in "The Division." It will also zone in co-op with four players, though the developer has yet to announce where the action will take place.
While "The Division" game is moving forward, both with its bug fixing and updates, the movie is also making some big progress. According to Variety, Ubisoft is already in the drawing board to produce a game based on the title.
One actor has been tagged to "The Division" not just as a star, but also a producer to lead the team. Jake Gyllenhaal, known for his roles in "Brokeback Mountain," "Nightcrawler" and "Love and Other Drugs," is said to be attached as both star and producer. The studio is now looking at a writer to create the script based as an adaptation from the game.
This is not the first or the most recent video game to be announced for the big screen. One of the hyped titles "Assassin's Creed" features Michael Fassbender, while "Splinter Cell," another arm of Tom Clancy series, will start Tom Hardy ("The Dark Knight Rises," "Mad Max: Fury Road," "The Revenant").
As far as filming schedule is concerned, there has been no updates yet. Seeing as how Gyllenhaal seems fully booked with two titles for this year and a writer still absent from the cast, it appears that fans will have to stick with the game first for the "The Division" fix.
MEET IBT NEWS FROM BELOW CHANNELS