'The Division' dev now punishing cheaters, exploiters following patch, game still remains high on the charts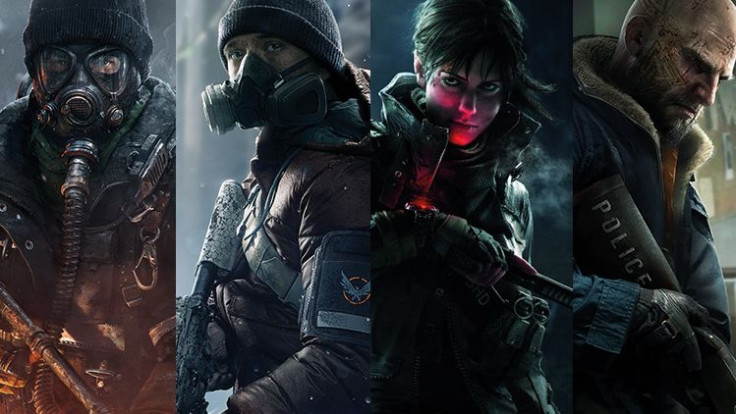 "The Division" players have been very creative ever since the deployment of the Incursion update. Apart from using some skills available in the game to get around invariably hard enemies, these skills are also being used in Falcon Lost to get some loot by exploiting the glitch.
It seems that developer Ubisoft has not been impressed by these underhanded activities, and are now looking at ways to punish offending players. According to a Ubisoft Community Manager speaking over the official forums, the players have gone against the Code of Conduct for "The Division."
"We are working on fixing the exploit. Obviously, it is against our Code of Conduct and the team is looking into what can be done in terms of punishment for those who have exploited," said a Ubisoft Community Manager.
Interestingly, now that the warning has been issued to the community, there are now players who are looking at justifying the use of the cheat. Polygon noted a few "The Division" players who have felt that using the cheat was necessary to keep up with the game to be on the same level as other opponents in the PvP Dark Zone.
It did not help that the latest patch released in April 12 did nothing to alleviate the glitch. It was only patched in the latest update, wherein the developer has fixed the exploit for killing the APC without more NPCs and weekly rewards. However, this move was not met well by other layers, specifically those who have been playing the game casually and honestly.
One Reddit thread had players complaining about how the developer has disabled the weekly mission reward even wtth successful completions. Players are complaining that the hackers are able to show off their new gear thanks to the exploit while others are locked out of weekly rewards.
Cheaters aside, "The Division" proves to be one of the better titles releasing this year. Even though it was released in March 8, the game is still enjoying great sales. While this is especially true for all platforms, PC Mag reported that Sony's PS4 appeared to reap the biggest console sales for "The Division."
In the overall view of sales, "The Division" may have even contributed to as much as an eight percent increase in sales for videogame software in March alone. It managed to beat out first-month sales for previous Tom Clancy titles as well.
"Overall sales of new launch titles grew by 26 percent, with those launched in [the first quarter] collectively selling 28 percent higher in March than Q1'15 launches performed during the same time period last year," said NPD analyst Liam Callahan as quoted by PC Mag.
MEET IBT NEWS FROM BELOW CHANNELS