Dinosaur Footprint Of Australia's Largest Carnivorous Theropod Found In Queensland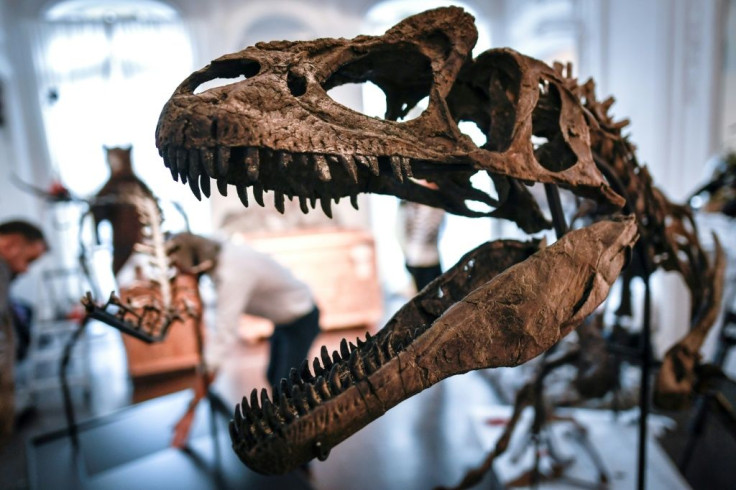 Giant carnivorous dinosaurs once roamed Queensland 160 million years ago, a new research revealed. According to data, these carnivores were the length of a bus -- the biggest of its kind found in Australia.
A research published in a journal on Historical Biology studied footprints of theropods found across Australia during the mid to late Jurassic era. The research led by paleontologist Anthony Romilio found what is believed to be the track of the largest carnivorous dinosaur that lived in the country.
The track, 79cm in length, was found in a coal mine in Darling Downs over 70 years ago. It was discovered by coal miners and resembled a bird-like footprint.
"We have seen the Tyrannosaurus Rex in North America, and large predatory dinosaurs in Africa and South America," Romilio said, noted ABC.
"Turns out ours was in Oakey, and it was a badass dinosaur!"
The team from the University of Queensland studied 11 track-bearing sites, with sizes ranging from 30cm to "very large" ones greater than 50cm. Australia's largest carnivorous dinosaur footprint, called the "Kayentapus", is 79cm and is estimated to belong to a 10-meter long theropod with 3-meter long legs.
They consolidated data from literature, photographs and archival data to come to this conclusion.
"It's almost equivalent to the T-rex," said Romilio.
"[But] the meat-eaters tended to be a lot more slender in build, and would have been more elongated and more graceful in appearance, rather than chunky like a T-rex."
Despite this revelation, Romilio isn't hopeful bones of this giant dinosaur will be found soon. Still, these findings are a step towards understanding life on earth from millions of years ago.
MEET IBT NEWS FROM BELOW CHANNELS