'Destiny' players say goodbye to popular exploit, hello to secret weapon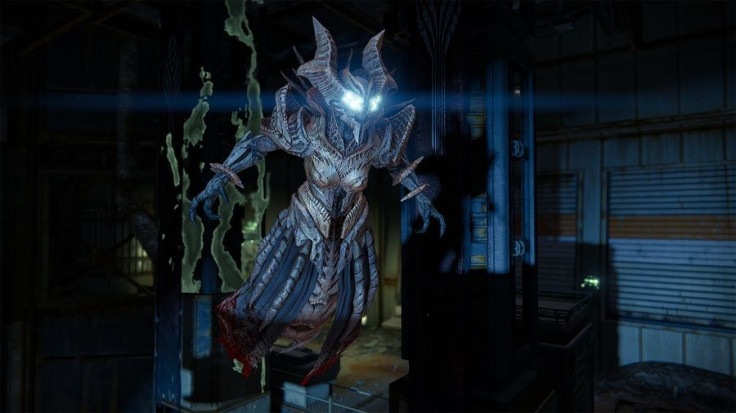 Bungie has released the latest hotfix for "Destiny." And while it's a follow-up to the recently launched "Destiny Rise of Iron," it also has a little detail sneaked in, which may bring dismay to some farmers and grinders in the game.
The hotfix is focused on balancing and tweaking the Strikes. This may be due to recent events wherein players have been trying to deal with the new cap introduced for blue engrams with the expansion. One workaround to solve this is by gathering decrypted blue engrams, which adjusts a player's overall level.
The easy way to do this is to finish off bosses in Strikes, which is always to go back to farming via Omnigul. However, Bungie is already one step ahead of players:
"Omnigul will now drop rewards once during a Strike and will require the Strike to be finished to drop additional rewards."
This new mechanic is introduced to stop players from killing off Omnigul, getting the dropped gear and wipe with fellow fireteam members. This will make fans have a harder time grinding.
While that progression may be a dead end, one YouTuber, Datto, has finally solved the Monitor puzzle. And what it yields is a new weapon, dubbed as the Outbreak Prime. This weapon is the mystery exotic SIVA pulse rifle that was featured in the trailer for "Destiny Rise of Iron."
Players who are looking to try out the raid and get the weapon will need their own fireteam, which has at least one of each of the three classes who also have the quest. Solo players may need to team up at least this once, if only to get it. Also, the raid must be completed in one sitting, so leaving the raid will not yield the reward. It is possible to quickly take breaks, so long as one player is left in the raid to let others join up.
The process to acquire the item is pretty long. Datto has detailed it via this Reddit link for those who are interested. At the same time, there's also a video guide below to make acquisition easier.
"Destiny Rise of Iron" video guide to secret weapon (Credit: YouTube/Datto)
MEET IBT NEWS FROM BELOW CHANNELS