Dark Web paedophile Matthew Falder gets 32-year jail for 'hurt core' charges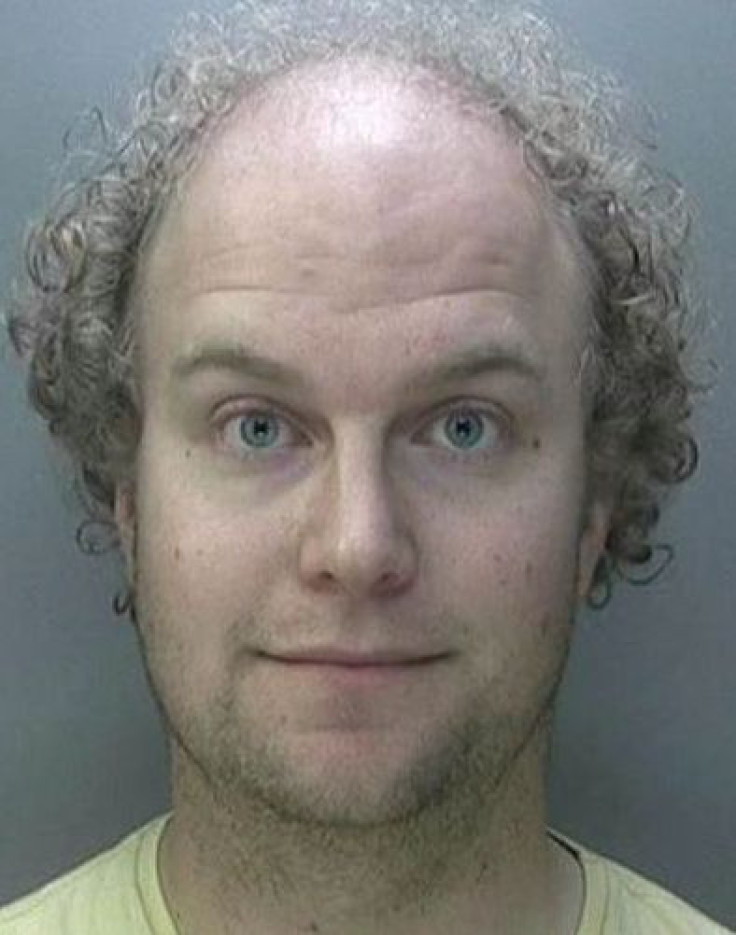 A dark web paedophile who encouraged child rape online has been jailed for 32 years. Matthew Falder, who had a masters degree and a PhD from Cambridge University, admitted to 137 charges, including blackmailing men, women and children in performing degrading and illegal acts, such as rape of a four-year-old boy.
Falder, who worked at Birmingham University in the UK, was arrested while at work on June 21, 2017, following a joint international investigation led by the UK's National Crime Agency, Europol, the US Department for Homeland Security and the Australian Federal Police among others. He was given a 32-year prison sentence with an extended period of six years on licence at the Birmingham Crown Court. He was also placed on the sex offenders' register and was made the subject of a Sexual Harm Prevention Order.
The court earlier heard that he approached more than 300 people worldwide and victimised 45 people. He approached his victims on the online ad page Gumtree, masquerading as a depressed female artist and offering money for artistically posed photographs. He tricked his victims into sending him nude photos then blackmailing them into sending him depraved images by threatening to send the original pictures to their family, friends, school or workmates.
Fader also traded the abuse pictures on "hurt core" forums on the dark Web. These depraved forums are dedicated to the discussion, image and video sharing of rape, murder, sadism, torture, paedophilia, blackmail, humiliation and degradation, reports the National Crime Agency.
In 2012, NCA and international law enforcement became aware of someone using the name "Inthegarden" to post blackmail images of a teenage girl on a site called Hurt 2 The Core (H2TC). The site was thought to be the world's worst website at that time. The suspect remained hidden through the use of online anonymising techniques.
In 2015, the NCA also started investigating the username "666devil" with a picture of a young girl. He described in one post his plans to torture the girl, whom he claimed was his daughter. Officers identified and safeguarded the girl and determined that Falder, whose identity was still unknown at that time, did not have access to her. It was soon established that 666devil also used the username "evilmind."
Falder was identified as the person behind the usernames in April 2017. He was arrested the following June while working as a postdoctoral researcher at the University of Birmingham.
"In more than 30 years of law enforcement, I've never come across an offender whose sole motivation was to inflict such profound anguish and pain. Matthew Falder revelled in it," Matt Sutton, NCA senior investigating officer, said. "I've also never known such an extremely complex investigation with an offender who was technologically savvy and able to stay hidden in the darkest recesses of the dark web. This investigation represents a watershed moment.
"Falder is not alone so we will continue to develop and deliver our capabilities nationally for the whole law enforcement system to stop offenders like him from wrecking innocent lives. I comment the victims for their bravery and I urge anyone who is being abused online to report it. There is help available."
Judge Philip Parker QC described Falder as an "Internet highwayman." He said the effects of Falder's "ever-increasing depravity" have devastating effects on his victims.
In what is believed to be an unprecedented step, Cambridge University said it is stripping off Falder of his degree qualifications. A spokesman told the Telegraph that the sheer depravity of his crimes had "appalled and distressed" the Cambridge community. As no one in living memory has ever been stripped of their Cambridge degree, the spokesman said they are not even sure how to go about it.
MEET IBT NEWS FROM BELOW CHANNELS