'Daredevil' season 3 spoilers: What's cookin' between Matt Murdock and Karen Page?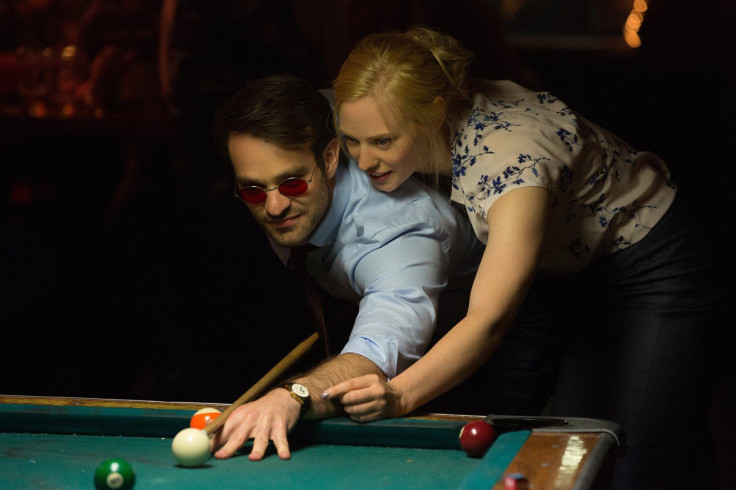 "Daredevil" season 3 will be returning to screens in 2018. Fans are waiting for news about the show although not much has been revealed so far.
One thing, however, which spoilers seem to be hinting at, is a budding romantic relationship between two key players. It is possible that Matt Murdock (Charlie Cox) and Karen Page (Deborah Ann Woll) will start dating each other in this season.
It has been expected of Matt Murdock to confess in "Daredevil" season 3 to Karen that he is in fact the Devil of Hell's Kitchen. He might as well start dating Karen Page after this confession although Travelers Today reports that it might not happen too soon. Foggy (Elden Henson) figured out his friend's true identity in season 2 although Karen did not have any idea.
The complications
Murdock, during the end of the previous season, reportedly told his college sweetheart, Elektra (Elodie Young) that he was in love with her. This apparently adds to the complication of Matt and Karen's relationship. As apparent, it's because of Elektra that Matt had lied to both Foggy (Elden Henson), his colleague, and even Karen. The end of season 2 saw the three main characters as not on good terms with each other.
Also, it's not just Matt who repeatedly lied to Karen. She had kept things from him, too. She had her own dark secrets, which she was reluctant to share with her boss. Karen allegedly killed a "bad guy" in season 2 in a no-win kind of situation, according to a Washington Post report, but had not shared the information with anyone.
The secrets that the two protagonists keep from each other keep them from getting really close. As Deborah Ann Woll said, "There's always going to be this distance because she's not being fully honest with him, and he's not being fully honest with her."
If Matt shares his true identity with Karen in "Daredevil" season 3, they might be able to repair their broken relationship although it is not a certainty. Fans have to wait until 2018 to find out if the two will become a couple.
Watch "Daredevil" season 1 and 2 online exclusively on Netflix.
MEET IBT NEWS FROM BELOW CHANNELS