The CW boss explains why 'Wayward Sisters' was not picked up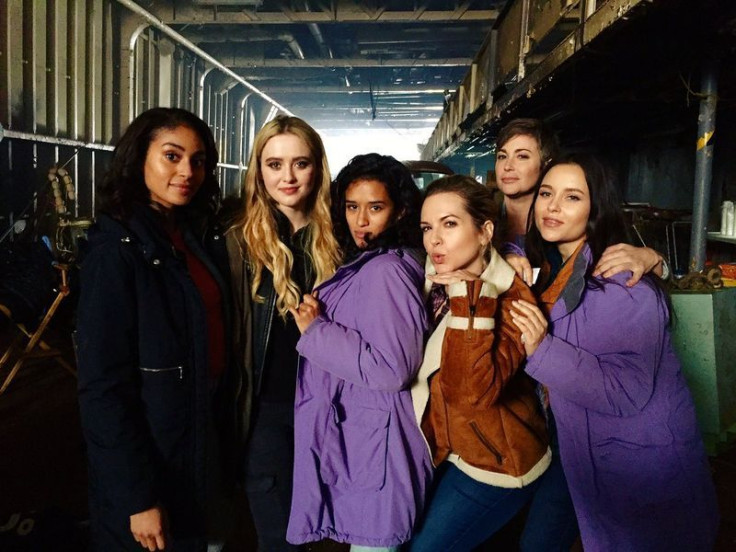 "Wayward Sisters" was passed up for "Legacies." The CW president Mark Pedowitz has explained why the American network decided not to order a full season of the "Supernatural" spin-off.
Last week, the network announced that it would be passing up the anticipated spin-off. This has sent the stars and fans of the show into a frenzy, immediately asking The CW, or any network, to save the show.
An online petition was created, and as of the time of writing, it has almost 73,000 signatures. The #SaveWaywardSisters hashtag has gained momentum on social media, with celebrities urging the network to reconsider.
But Pedowitz appears to have made up his mind. The CW boss has explained why "Wayward Sisters" has no place in the network, and it's because another spin-off of a spin-off has already taken it.
"We had really great material this year. We're really excited about the five series we did pick up," he told reporters on Thursday (via EW). "We are big fans of the characters and the women who played those characters in the series, but we did not feel creatively that the show is where we wanted it to be, and we felt we had a better shot with 'Legacies.'"
"Legacies" is the spin-off of "The Originals," which is the spin-off of the now-defunct "The Vampire Diaries."
"Wayward Sisters" was also the title of its backdoor pilot in "Supernatural" season 13. The episode attracted a decent 1.85 million viewers, which is on the higher side of the show's average ratings. It would have starred Kim Rhodes as Sheriff Jody Mills, Briana Buckmaster as Sheriff Donna Hanscum, Kathryn Newton as Claire Novak, Katherine Ramdeen as Alex Jones, Clark Backo as Patience Turner and Yadira Guevara-Prip as Kaia Nieves if it were picked up for a full season.
One of "Supernatural's" constant criticisms is that it's almost exclusive a boys' club. The main stars are all white men, and the few strong female characters in the show were all killed in the earlier seasons. But "Wayward Sisters" offers a diverse cast of women, and fans have long been clamouring for such thing to happen in the show.
Misha Collins, who stars in "Supernatural" as Castiel, said that even though the pilot wasn't picked up, the women would always have a place in the Supernatural universe.
"I would love to see 'Wayward' go forward, but I also know that there's a great back-up, which is that all of those characters are alive and well, and there's a place for them in the Supernatural universe. We would love to see any and all of the Wayward Sisters back in action on Supernatural," he told EW.
Jensen Ackles, who plays Dean Winchester, has admitted he was a bit "selfish" when it comes to the girls having their own show. "Selfishly, I'm split," he said of the spin-off. "I'd love to see these girls go and tell this amazing story, and I'd love to help them do that. But at the same time, I want to keep those characters in our world. I don't want to let them go; they're amazing characters."
MEET IBT NEWS FROM BELOW CHANNELS