'Captain America: Civil War' star Emily Van Camp teases romance with Captain America and discusses fight scene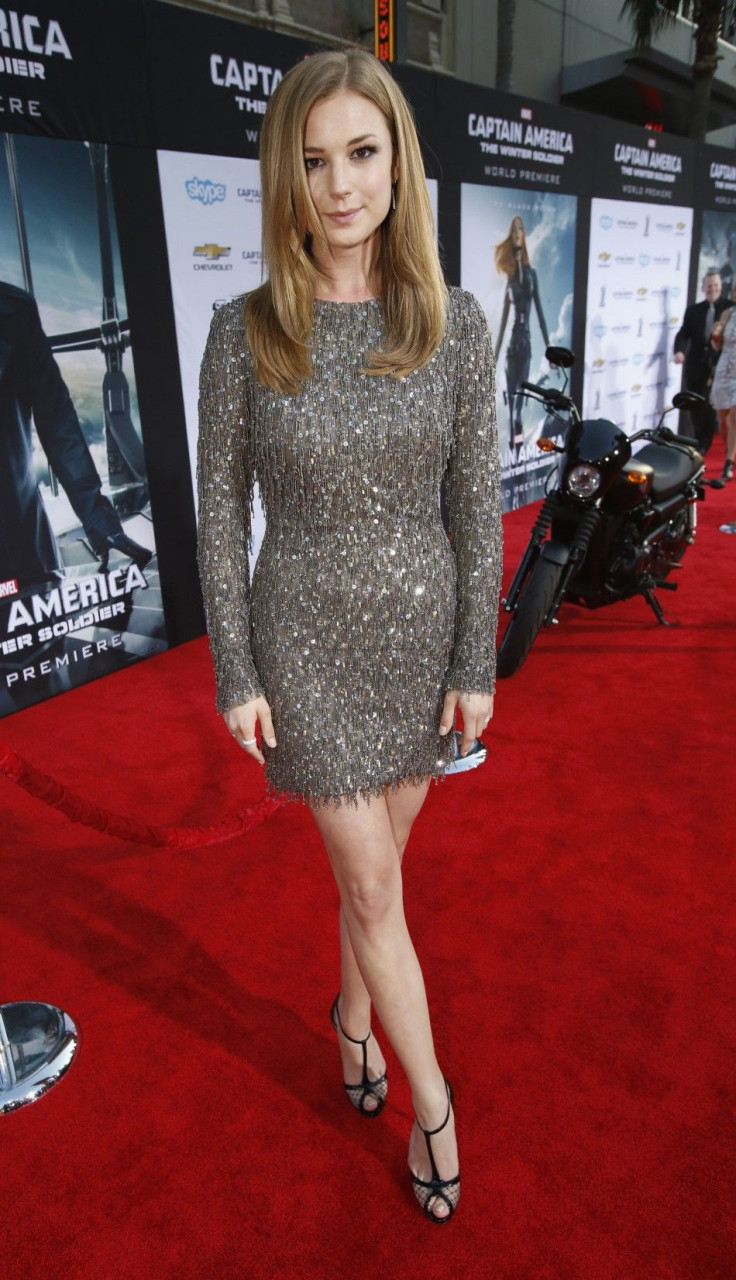 Captain Steve Rogers (Chris Evans) has another Carter in his life. This time, it's Peggy Carter's niece, Sharon Carter.
Emily VanCamp told Entertainment Tonight that Agent 13/Sharon Carter is definitely Team America. "That's who she is within the universe, I mean, she's always had his back."
VanCamp also teased a budding romance between her character and Captain America which is something that has been explored in the comics. She said, "We get to explore… I can't say we are going to that extent of it, but they are certainly getting to know each other."
In "Captain America: The Winter Soldier," "Black Widow" (Scarlet Johansson) teased Captain America to ask his neighbor for a date. That neighbor is Agent 13, who unbeknownst to Cap, is a secret agent working for S.H.I.E.L.D. When the Hydra reveal was made in the film, Agent 13 fought back along with several agents who were loyal to S.H.I.E.L.D.
The 29-year-old actress said that both Sharon and Captain America have similar moral compasses, which is slightly complicated by the fact that she is Peggy's niece. "That's where it all gets really tricky," she admits, "because there are die-hard fans that want to see him with different people. There's all the different camps, so hopefully people are happy with it."
VanCamp also spilled that the film will pit her briefly against Black Widow. "I got to do a small fight sequence with Scarlett [Johansson] which was fun. We're all just kind of kicking ass in those movies."
VanCamp previously starred on ABC's "Revenge" before transitioning to movies. From filming the third instalment of the blockbuster franchise "Captain America," the actress is busy diversifying her projects as she stars in the upcoming film, "The Girl In The Book," an indie film that is partially funded by a Kickstarter campaign, ET Canada reports.
"Captain America: Civil War" opens on May 6, 2016.
Contact the writer at feedback@ibtimes.com.au, or let us know what you think below.
MEET IBT NEWS FROM BELOW CHANNELS