'Captain America: Civil War' spoilers: Find out who is on whose side and who remains neutral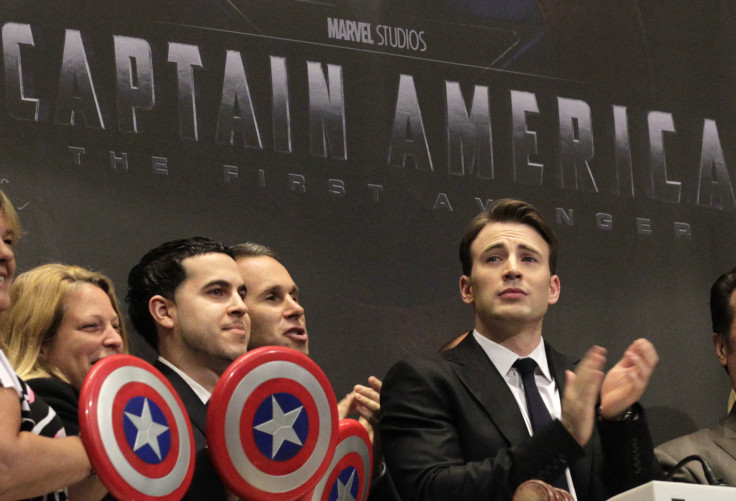 A new report on "Captain America: Civil War" reveals who is on whose side in the movie as the two main characters take on each other. One of the superheroes will remain neutral in the conflict and another report reveals who dies in the movie. [Spoiler alert]
According to a new report by Umberto Gonzalez at the HeroicHollywood, the superheroes who are supporting Steve Rogers (Chris Evans) in the movie are Hawkeye (Jeremy Renner), Falcon (Anthony Mackie), Scarlet Witch (Elizabeth Olsen), Ant-Man (Paul Rudd) and Bucky Barnes (Sebastian Stan). The reason these characters support Steve has not been revealed in the report.
The heroes who support Tony Stark (Robert Downey Jr.) are The Vision (Paul Bettany), Spider-Man (Tom Holland), Black Widow (Scarlett Johansson) and James Rhodes (Don Cheadle). The report also teases that one of the Avengers is actually a double agent.
One major character who will remain neutral in "Captain America: Civil War" is Black Panther (Chadwick Boseman). This is the first time that the character will be seen on the big screen, before Boseman reprises his role in the solo movie that is set to be released in 2018.
According to a previous report by HeroicHollywood, the character who dies in the movie is the father of Boseman's character T'Chaka. The character notes that T'Chaka is a chieftain in the factious African kingdom of Wakanda in the comic books.
"Avengers: Age of Ultron" introduced Wakanda to the audience as the source of a precious metal known as Vibranium. The movie also introduced the character Ulysses Klaue (Andy Serkis), known as Klaw in the comics. The report notes that Ulysses kills T'Chaka in the comics, but it does not reveal how the character dies in the forthcoming movie.
According to a report by Cleveland, Mark Ruffalo is said to have been spotted with some of the cast members of the movie at a nightclub in Germany. The movie is filming in the country currently and the presence of Ruffalo with the cast members of the movie suggests that the actor would be reprising his role as the Hulk in "Captain America: Civil War." The movie is slated to be released on May 6, 2016 in the U.S.
Contact the writer at feedback@ibtimes.com.au, or let us know what you think below.
MEET IBT NEWS FROM BELOW CHANNELS