'Captain America: Civil War': First pictures of War Machine and Iron Man Mark XLVI armour suits toys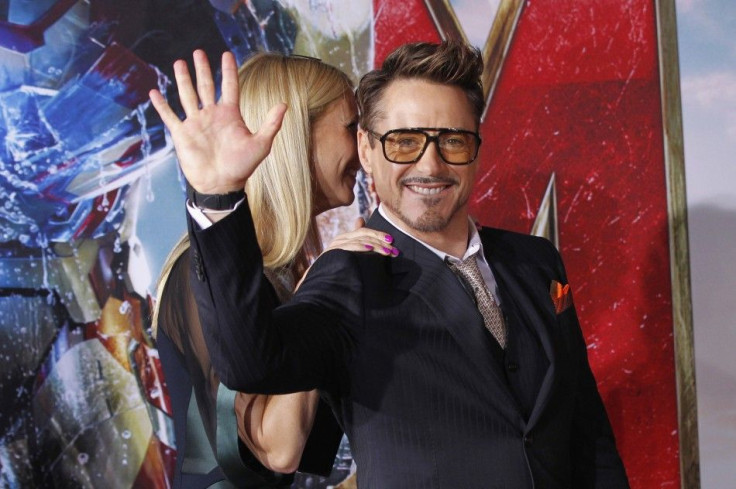 The action figures of "Captain America: Civil War" that were unveiled at the ToySoul 2015 event reveal the costumes of some of the heroes in the movie. Pictures of Steve Rogers' superhero costume, along with that of Tony Stark and James Rhodes have now surfaced online.
Hot Toys has posted pictures of the action figures of the movie on Facebook. The toys were on display in Hong Kong, where the event took place recently. The company is the first to unveil the collectible figures from the movie.
The pictures show a 1/6th scale toys of the actual superheroes. The company also displayed two highly detailed life-size statues of Steve Rogers (Chris Evans) and Iron Man (Robert Downey Jr.).
The Iron Man suit on display is the XLVI or 46, which is the latest suit developed by Tony Stark. Tony has been continuously improving upon his original design to take on new threats.
The new War Machine (Don Cheadle) armour in "Captain America: Civil War" was also revealed in the action figure of the character at the event. Some of the other characters' action figures seen in the pictures include Winter Soldier (Sebastian Stan), Hawkeye (Jeremy Renner), Black Widow (Scarlett Johansson), Falcon (Anthony Mackie), Vision (Paul Bettany) and Scarlet Witch (Elizabeth Olsen).
The forthcoming movie will show how the superheroes will be split into two factions, due to their different positions on a new legislation by governments across the globe. The new legislation will try to regulate superhero activity, as the superheros at the moment tend to take on the villains without restriction and tend to travel to any part of the globe, where there is trouble.
"Captain America: Civil War" is being directed by Anthony and Joe Russo and is slated to be released on April 29, 2016 in Australia. The duo had previously directed "Captain America: The Winter Soldier" and will also be directing the two part "Avengers: Infinity Wars" movies.
Contact the writer at feedback@ibtimes.com.au, or let us know what you think below.
MEET IBT NEWS FROM BELOW CHANNELS