Call for Margaret Court Arena name change after Australian tennis legend boycotts Qantas for its pro-same-sex marriage stance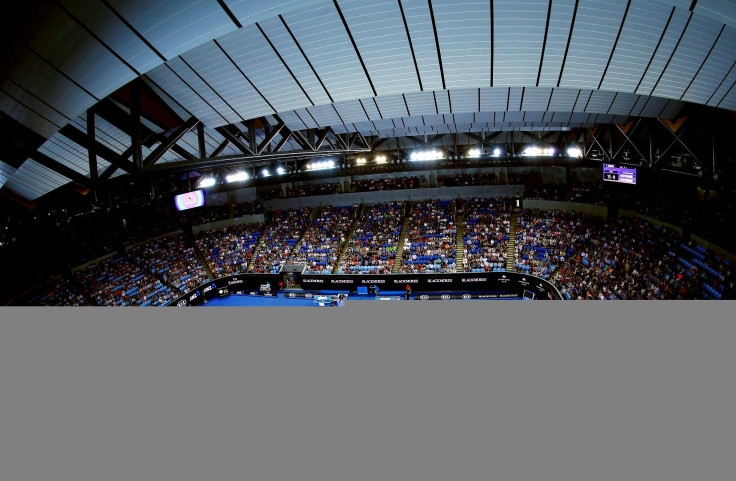 Tennis greats and the LGBT community are calling for the Margaret Court Arena to be renamed following the titular Australian legend's boycotting of Qantas Airways. Margaret Court said she refuses to fly the airline anymore because its CEO, Alan Joyce, backs marriage equality.
In a letter to the West Australian earlier this week, Court wrote that she believes in traditional marriage, which, as stated in the bible, is a union between a man and a woman. And because Joyce, who is openly gay in a relationship with another man for many years, supports same-sex marriage, she said she would stop flying with Qantas where "possible."
"I am disappointed that Qantas has become an active promoter for same-sex marriage," she wrote. "Your statement leaves me no option but to use other airlines [where] possible for my extensive travelling."
Despite her firm stance on homosexuality, she claimed she does not discriminate. "I love all people and will be pleased to talk to your board at any time. But it won't be in the Qantas lounge."
Court, a former No. 1, has long been a critic of LGBT rights. She is now working as a Christian minister in Perth.
Her stance caused an outpouring of criticism from the LGBT community and fellow tennis icons, including Czech-American Martina Navratilova, who was World No. 1 as well, and Australian tennis player Casey Dellacque. Both Navratilova and Dellacque are openly gay.
"Maybe it's time to change the name of the Margaret Court Arena then," Navratilova tweeted when asked about her opinion. "…and I guess Margaret will be taking the boat on her next trip?:)"
"Margaret. Enough is enough," Dellacque wrote. She added a newspaper clipping of Court's disapproval of Dellacque and partner Amanda Judd's family. (See tweets below.)
An online petition on Change.org has also been created in a bid to have the name of the eponymous arena changed to something else. The petition is addressed to Victoria Premier Daniel Andrews, CEO of Tennis Australia Craig Tiley and CEO of Melbourne and Olympic Parks Brian Morris. As of the time of writing, it has over 1,900 signatures out of the needed 2,500.
Meanwhile, both Margaret Court Arena and Tennis Australia have posted statements regarding Court's anti-gay stance. The arena's officials said they don't support the comments and they remain an organisation committed to embracing equality, diversity and inclusion. Tennis Australia officials said that while they respect Christian minister's achievements in tennis, they don't support her views.
Earlier this month, Joyce became a victim of an anti-gay protester. While speaking on stage at the Hyatt Regency in Perth, a man named Tony Overheu walked up to him and shove a pie in his face. Overheu told 6PR radio that influential companies like Qantas have been advocating for same-sex marriage, which he himself is against.
Read more:
Qantas chief Alan Joyce's pie-thrower says the attack was a stand against gay marriage
Qantas CEO Alan Joyce speaks up about marriage equality
MEET IBT NEWS FROM BELOW CHANNELS