'Call of Duty Infinite Warfare' SDCC 2016 panel details unveiled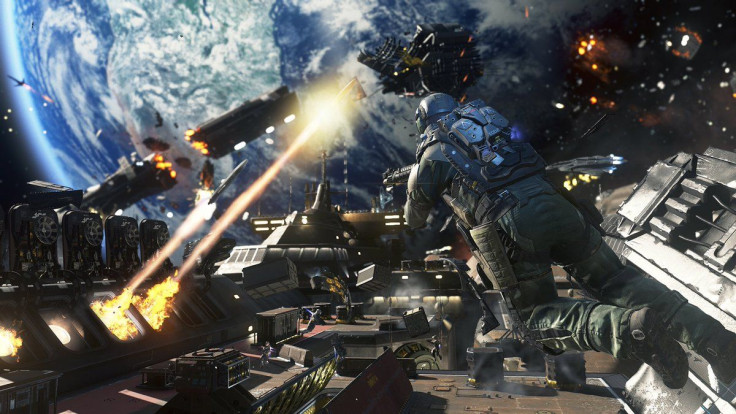 Activision and Infinity Ward have scheduled a 60-miinute panel for "Call of Duty Infinite Warfare" at the San-Diego Comic-Con. Part of this panel will be a preview of an unreleased footage from the game, as well as discussions from developer.
According to GameSpot, the discussion will revolve around the creative process behind the campaign creation. For attendees, the panel will be held on July 21 at 1:00 p.m. PT. Leading the panel are Narrative Director Taylor Kurosaki and Director of Photography Jeff Negus. There will also be actors for the title, including Brian Bloom, Jamie Gray Hyder, David Harewood and Jeffrey Nordling.
Gamingbolt added that the SDCC 2016 panel will be hosted by Kinda Funny Games' Greg Miller.
Even though "Call of Duty Infinite Warfare" is set in space, it seems that the developer is taking some notes from the previous title "Call of Duty Black Ops 3" with its movement system. Charlie Intel found out during a new podcast that the chain-based movement system will be adapted in the present movement mechanics.
And before fans start to think of exosuits Infinity Ward Studio Art Director Brian Horton was quick to point out that there will be no exosuits, and that the movement in the game will not be connected with "Advanced Warfare."
Some of the missions for the upcoming title will see "old-school boots on ground" action, such as when the players start out on Earth. The only time that low to zero-gravity action will commence is once the battle moves to space. From here, grapples will become the best mode of action and movement.
"Call of Duty Infinite Warfare" will launch on the PS4, Xbox One and PC come Nov. 4. A premium edition for "Call of Duty Infinite Warfare" will come with a remastered version of "Call of Duty 4: Modern Warfare," which his currently the only way to get the addition.
MEET IBT NEWS FROM BELOW CHANNELS