Buyer still paying £1.4M for Banksy's shredded painting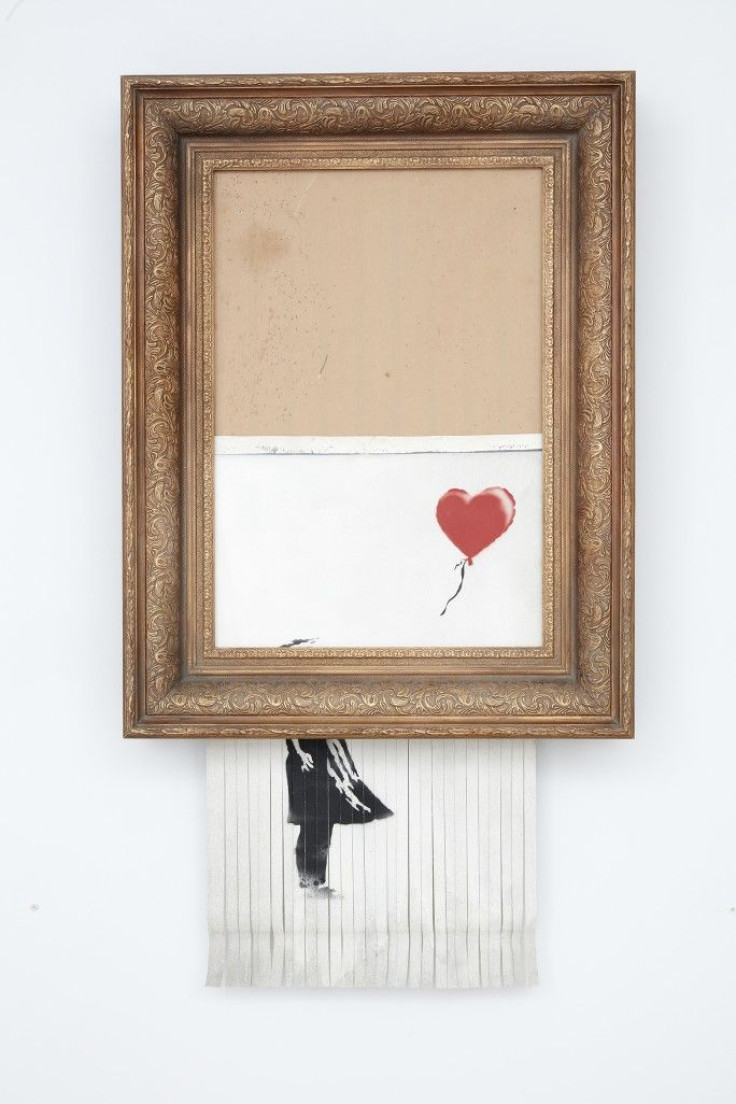 The buyer of the shredded Banksy artwork has proceeded with the sale. The unnamed buyer, described as a female European collector, paid £1.04 million (AU$1.93 million) for the anonymous artist's "Girl with Balloon" painting replica of the famous street art, but it was half-shredded moments after the final bid won on Oct. 5.
The painting has now been renamed to "Love is in the Bin," and the buyer wants to own it even more. According to Sotheby's, which ran the auction, the artwork has been granted a certificate by Pest Control, Banksy's authentication body, earning a new title as well.
The buyer still wanted to proceed with the purchase at the same price she won it.
"When the hammer came down last week and the work was shredded, I was at first shocked, but gradually I began to realise that I would end up with my own piece of art history," she said.
The painting was housed in an "artist's frame," a large, heavy, Victorian-style frame of the kind Banksy often used to poke fun at the establishment. After the painting was sold, it passed through a shredder hidden in the frame, half of it had already gone through.
There were speculations that Sotheby's collaborated with Banksy to shred the painting, but this was denied by the London institution. Banksy's former gallerist Steve Lazarides said it was unlikely that the unidentified artist would work with a prestigious auction house to pull off such stunt.
"I worked for him for 12 years, the idea of him colluding with an institution to pull off a stunt is the complete antithesis to his philosophy," Lazarides said.
The newly renamed "Love is in the Bin" will beon view to the public in Sotheby's new Bond Street Galleries in London On Oct. 13 and 14 from noon until 5 p.m.
MEET IBT NEWS FROM BELOW CHANNELS