Brock Turner to be released from jail in 3 months, banned for life from USA Swimming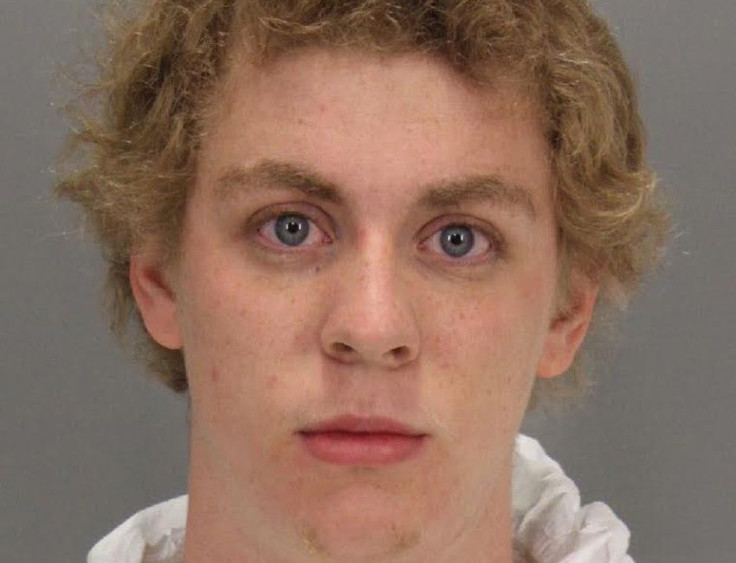 Brock Turner will be serving three months in prison, not the already controversial six months Judge Aaron Persky has sentenced him to. The former Stanford University student has also been banned by USA Swimming for life.
The 20-year-old American student, who has been convicted of sexually assaulting an unconscious woman on Stanford campus, was a swimming athlete in the university. However, he has been banned from setting foot in the school premises since the attack in January.
Stanford University isn't the only institution that has barred Turner. USA Swimming has also banned him for rejoining.
In an email to USA Today Sports, the governing body has explained that Turner's membership expired at the end of 2014. When Turner sexually assaulted his victim just after midnight of Jan. 18, 2015, he was not a member of USA Swimming, and therefore it does not have jurisdiction over him.
However, should Turner re-apply for membership, it would reject his application.
"Brock Turner is not a member of USA Swimming and, should he apply, he would not be eligible for membership," spokesman Scott Leightman said in an email to the publication. "Had he been a member, he would be subject to the USA Swimming Code of Conduct. USA Swimming strictly prohibits and has zero tolerance for sexual misconduct, with firm Code of Conduct policies in place, and severe penalties, including a permanent ban of membership, for those who violate our Code of Conduct."
USA Swimming is in charged with selecting the teams competing and officially representing the US in the Olympics. One must be a member of the governing body to compete in any USA Swimming event, including the US Olympic Trials.
Turner booked for 3 months – not 6 months – in jail
Santa Clara County Superior Court Judge Aaron Persky's sentencing of Turner has just courted more controversy. It was revealed that Turner will be released in three months. His inmate details online shows that he was booked on June 2 and will be released on Sep. 2.

Public Information Officer Sgt. James Jensen told Mic.com that the information on the website was indeed the date that officials have instructed to release Turner. He could not say, however, if the sentenced was formally shortened from six to three months.
When Jensen was asked if the date suggests that Brock would be moved to another corrections facility, he said it was not possible.
"If it says he's getting released on that date – unless there's some special circumstance and he receives new criminal charges while in prison and were to be charged – that is the date of his release," he told the site.
Meanwhile, TMZ reports that Turner has been placed in protective custody while serving his sentence at Santa Clara County Jail. A rep for the Santa Clara County Sheriff's Office told the entertainment news site that Turner is placed in an area away from the general inmate population. He will also have a deputy escort whenever he moves around the grounds.
Turner's protective custody status is apparently due to his sexual assault conviction, and not due to the popularity of his case. Inmates who are convicted of sexual assault and other similar cases are often targeted inside prisons.
Read more:
Brock Turner's letter to judge: Ex-Stanford student blames 'party culture' for his sexual assault of his victim
Brock Turner's father launched Facebook page asking for donations to son's legal defence fees
Brock Turner sexual assault: Hero Swedish grad students who stopped rape speak up
MEET IBT NEWS FROM BELOW CHANNELS