"The Block" couple who negatively surprised viewers on the first episode will have a shot at redemption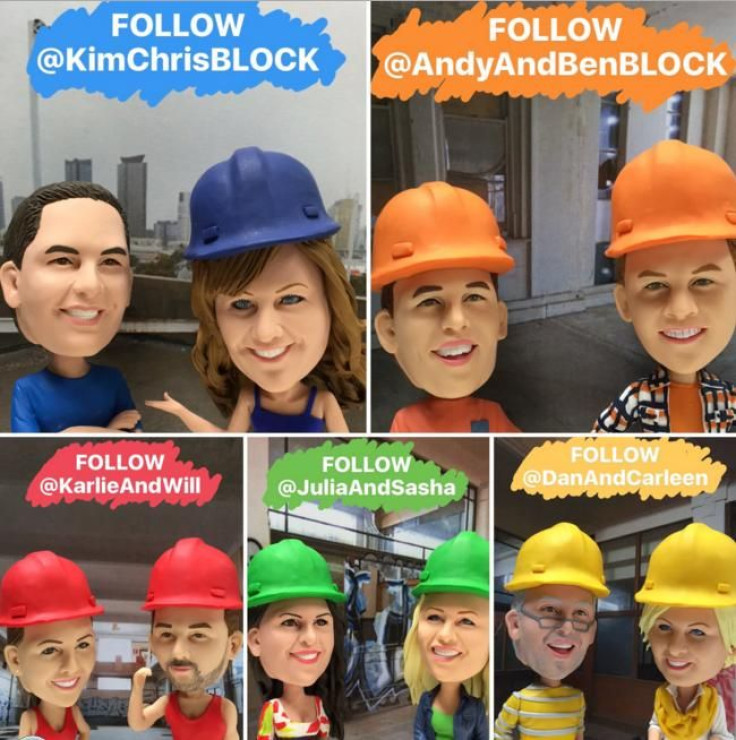 Running on its 12th season, Channel Nine's "The Block" has gotten into the rhythm of what seems to be a foolproof equation, which its audience has comfortable welcomed. And yet the the first episode of the season still gave viewers quite a surprise.
The equation is simple enough: Find the right couples that will make the show colourful but still meaningful. This year, Nine chose a wide range of couples -- from veteran designers to unknowing dreamers -- to renovate an old soap factory in Port Melbourne. Particularly under the spotlight of the first episode of "The Block" were couple Julia Treuel and Sasha Wright-Neville.
Julia and Sasha have been partners for four years. Professionally, Julia is a property stylist, while Sasha is an account executive. Logically, the two would fit in seamlessly into the show's premise. However, the first task, which required all couples to design a pod for them to live in during the show's duration, saw a major flaw in their chemistry.
"The Block" puts pressure on its contestants, and Julia almost crumbled under it. She was indecisive about even the simplest of choices. Meanwhile, Sasha realised she went overboard with a $1200 electrical bill, which put her and Julia over budget only midway through the challenge. Sasha had to call her partner to return all her purchases.
Sasha puts the blame on herself. "We've got the ability to do it," she claimed. "It just hasn't been managed by me properly."
Julia and Sasha have a lot of viewers watching their every move, particularly because they are the first same-sex couple to appear on the show. "We don't take it lightly. We understand that we probably will be held up as role models, and we're really proud to do that" Julia shared in an interview with TheFIX. "We're proud of one another. We're proud of who we are, and we're just of the belief that no-one should live their life in fear."
Fortunately for the couple, they get more chances thoughout the season, as News.com.au has confirmed.
Joining Julia and Sasha this year on "The Block" are Will and Karlie, who are in the midst of their own home-renovations, and Dan and Carleen, who have six previous renovation projects under their belt. Rounding up the group are Kim and Chris, a school teacher and NSW Police detective, and Ben and Andy, who are both gym teachers.
"The Block" premiered Sunday on Channel Nine at 7 p.m. and will continue Monday at 7:30 p.m.
MEET IBT NEWS FROM BELOW CHANNELS