Bill English 'excited and humbled' to be appointed as New Zealand's new prime minister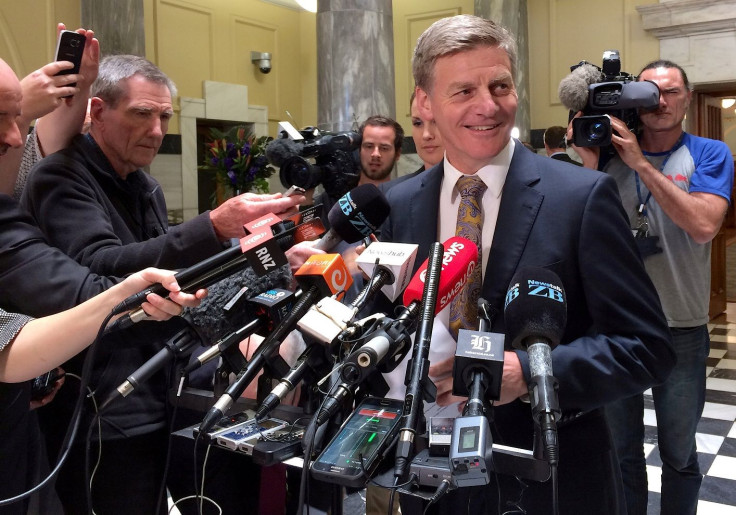 Following the shocking news of John Key's resignation last week, Bill English has been announced as the new prime minister of New Zealand after a meeting of National Party's MPs, where English secured the majority support needed from his colleagues in parliament. Furthermore, Paula Bennett has been named as the deputy prime minister.
English, who is currently serving as deputy prime minister and finance minister, will be sworn in Monday at Government House in Wellington. After the decision was announced, English expressed his happiness on Twitter writing that he was "excited and humbled" to bag the opportunity. Bennett also wrote on Twitter that she was "excited & honoured" to be chosen as deputy prime minister.
"Bill and Paula are outstanding leaders who will provide a good mixture of experience and fresh thinking," said Peter Goodfellow, president of the party. "Under their leadership, New Zealanders will continue to benefit from the stable government they expect, along with a dedicated focus on delivering results for families and businesses."
English had joined the parliament in 1990. Since then he served under several ministerial posts that include sectors such as health, education and finance. Under his leadership at the aforementioned posts, the country enjoyed a robust annual GDP growth rate of more than 3 percent. The unemployment rate has also fallen below 5 percent. Over the past few years, he has also successfully returned surpluses on government's books. He stated that he would deliver tax cuts in order to spread the country's wealth in the areas where it was needed.
Key, who abruptly resigned last week as the prime minister citing family reasons, also preferred English to become the new prime minister of New Zealand. However, according to the critics, English lacks the charisma that is needed for the top post. English was the leader of the party in 2002, the same year when the party witnessed its worst ever defeat in the elections.
MEET IBT NEWS FROM BELOW CHANNELS