'The Big Bang Theory' Season 9 Updates: Episode 12 on hold, return date and Penny, Leonard's relationship discovery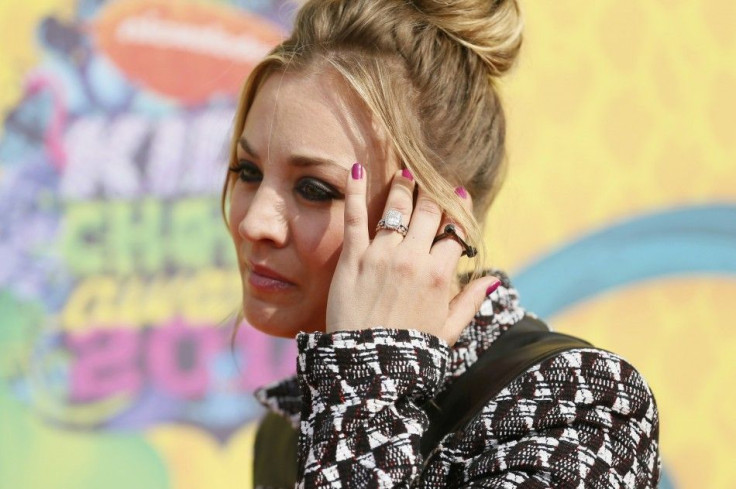 It is mini-break time once again for "The Big Bang Theory" Season 9. CBS' popular sitcom is taking a two-week holiday season break, and it will return with Episode 12 on Jan. 07.
The Episode 12 of "The Big Bang Theory" is titled "The Sales Call Sublimation," and the focus of this episode will be on Amy (Kaley Cuoco) and Leonard's relationship issues. The much-loved couple are set to discover their marital issues because of Dr Sarita Gallo.
Jane Kaczmarek has signed on as a guest star to play Dr Gallo. Penny, who started working as a pharmaceutical sales rep. in "The Big Bang Theory" Season 8, meets Dr Gallo when she makes a sales call.
When Dr Gallo does not let Penny make the sales call, she takes the help of Leonard, according to spoilers leaked online. At Dr. Gallo's clinic, Penny and Leonard discover many issues about their relationship and marriage that they were not aware about.
Elsewhere, Stuart (Kevin Sussman) finally moves out of the Wolowitz's residence. And Sheldon (Jim Parsons), who finally engaged in coitus with Amy (Mayim Bialik) in Episode 11 of "The Big Bang Theory" Season 9, misses Amy, as she is away to attend a neurobiology conference, the spoilers of "The Sales Call Sublimation" reveal. Sheldon decides to work with Raj to discover a new planet.
In the previous episode of "The Big Bang Theory" Season 9, titled "The Opening night Excitation," Sheldon spent the new "Star Wars" film premiere night with Amy, as it was her birthday. The two finally had sex in the episode.
Meanwhile, showrunner Steven Molaro has said that "The Big Bang Theory" Season 10 might be the final season. "The reality is that maybe season 10 is the ending point. The real answer is I don't know and all I can do right now is go episode to episode and try to make each one the best that we can," he told The Hollywood Reporter.
"The Big Bang Theory" has already been renewed for Season 10.
Contact the writer at feedback@ibtimes.com.au, or let us know what you think below.
MEET IBT NEWS FROM BELOW CHANNELS