Beyond The Kitchen: 5 Uncommon But Effective Uses For Baking Soda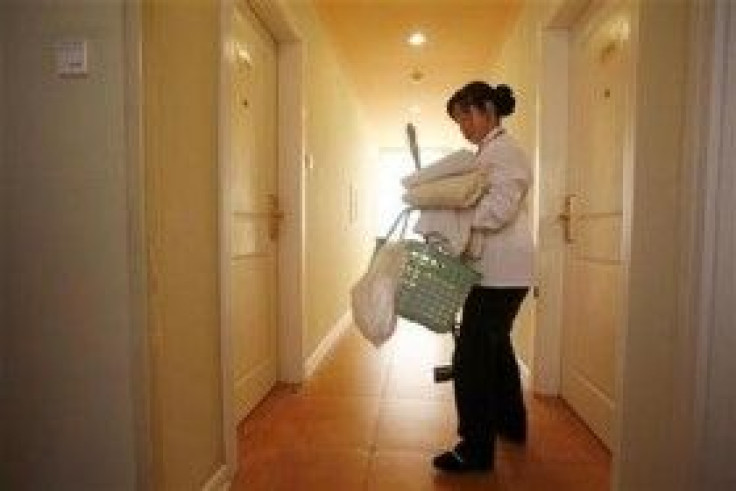 There are plenty of uncommon uses for baking soda that you may not be aware of. The common kitchen item can be used for other purposes aside from baking. Below are five ways to use the product unconventionally.
1. As a cleaning agent
Baking soda has cleansing and antimicrobial properties that make it very effective as a cleaning agent. You can clean pots, pans, patio furniture, sinks, grills and house cleaning items by making a mixture of one to two teaspoons of baking soda plus a small amount of warm water, based on a report by AllYou.com.
2. As a deodorizer
One of the uncommon uses for baking soda is as a deodorizer. You can keep clothes, towels, mats, blankets and shoes smelling fresh by applying baking soda. Baking soda contains ingredients that will remove bacteria and fungi that cause bad odors. AllYou.com wrote, "Baking soda - a powerhouse of a product - is one of the most versatile and effective tools in your household arsenal".
3. As a hair product
One of the uncommon uses for baking soda includes applying it on your hair and scalp. When showering add one-half teaspoon of baking soda into your conditioner then lather on your hair and scalp. You will discover how your hair looks healthier. Baking soda also strengthens your hair roots and prevents your hair from developing split ends and dandruff.
4. Sting and wound treatment
WonderHowTo.com says that applying a mixture of baking soda and warm water on mosquito bites, jellyfish stings, beestings, burns and wounds will help soothe the area and enhance healing. The antimicrobial properties of baking soda will keep the wound clean and prevent infection.
5. As a mouthwash
Mix one-half teaspoon of baking soda in warm water and some salt to make your own homemade mouthwash. Baking soda will help remove germs and prevent tooth decay, keeping your teeth and gums healthy. You also freshen your breath using the formula.
There are several other uncommon uses for baking soda, making it a highly important item in any household. Always have some ready in your kitchen for any purpose.
MEET IBT NEWS FROM BELOW CHANNELS