'Better Call Saul' Season 3 episode 7: Jimmy attempts to settle his debts in 'Expenses'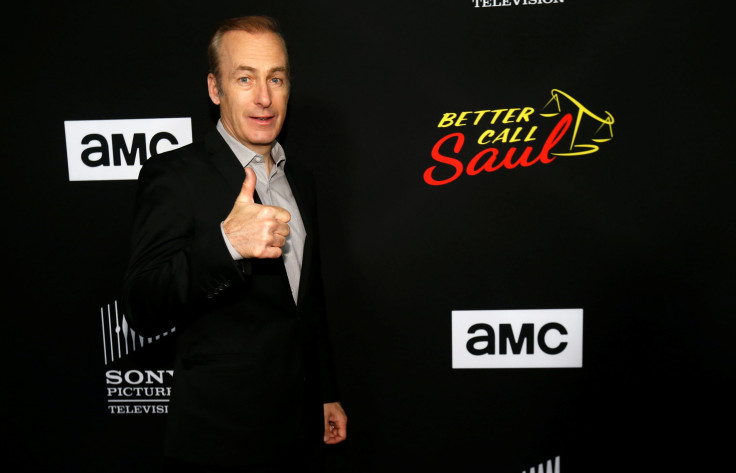 "Better Call Saul," starring Bob Odenkirk as James Morgan "Jimmy" McGill, Jonathan Banks as Mike Ehrmantraut, Patrick Fabian as Howard Hamlin and Rhea Seehorn as Kimberly "Kim" Wexler, will have an upcoming episode titled "Expenses," which airs on May 22 on AMC. It will show Jimmy's attempt to settle his debts. Read on to learn more about this episode.
Spoiler alert: This article contains more 'Better Call Saul' spoilers. Read on if you want to know more about what happens next.
"Better Call Saul" Season 3, episode 7 will show Jimmy trying to settle his debts, according to Zap2it. Meanwhile, Mike will help Stacey (Kerry Condon) with a project and they will make a connection. As for Nacho (Michael Mando), he will reunite with an acquaintance.
'Expenses' guest stars
According to the Internet Movie Database (IMDb), Juan Carlos Cantu (Manuel Varga), Frank Deal (Parks Supervisor), Josh Fadem (Camera Guy) and Raymond McAnally (Friendly-Faced Man) will appear as guest stars in "Expenses." The rest of the "Better Call Saul" cast members including Michael McKean (Charles L. "Chuck" McGill, Jr), Patrick Fabian (Charles L. "Chuck" McGill, Jr) and Giancarlo Esposito (Gustavo 'Gus' Fring) will also appear in this episode.
'Better Call Saul' episodes
The episode before "Expenses" was "Off Brand," which was aired in the US on May 15. It was directed by Keith Gordon and written by Ann Cherkis. It showed Nacho being forced by Hector (Mark Margolis) to beat up Domingo "Krazy-8" Molina (Maximino Arciniega). Hector also had a panic attack after he learned that Tuco (Raymond Cruz) was part of a prison stabbing. Nacho took advantage of Hector's state to steal one of his medication pills.
Meanwhile, Jimmy got a year's suspension after his legal battle with Chuck. He also needed to figure out what he must do with his remaining TV commercial slots. He was helped by his college film crew to use a legal loophole that enabled him to sell the slots through some new commercials. He posed as a character named Saul Goodman. As for Chuck, he ended up calling Dr Cruz over a payphone while walking through the streets of Albuquerque. Elsewhere, Mike spent time with Stacey.
The episodes after "Off Brand" and "Expenses" are "Slip," which airs on June 5 in the US, "Fall," which airs on June 12 and "Lantern," which airs on June 19. Watch "Better Call Saul" 3 in Australia on Stan. It started airing on Aussie TV on April 11. It also airs in the US on AMC every Monday at 10 pm. Stay tuned for updates and spoilers.
READ MORE RELATED STORIES:
'Better Call Saul' season 3 spoilers: Chuck and Kim might meet their end in the life of Jimmy McGill
Better Call Saul' season 3 spoilers: Jimmy McGill's past comes back to haunt him and colleagues
MEET IBT NEWS FROM BELOW CHANNELS