Ben Simmons' Trade Value Is 'Significant'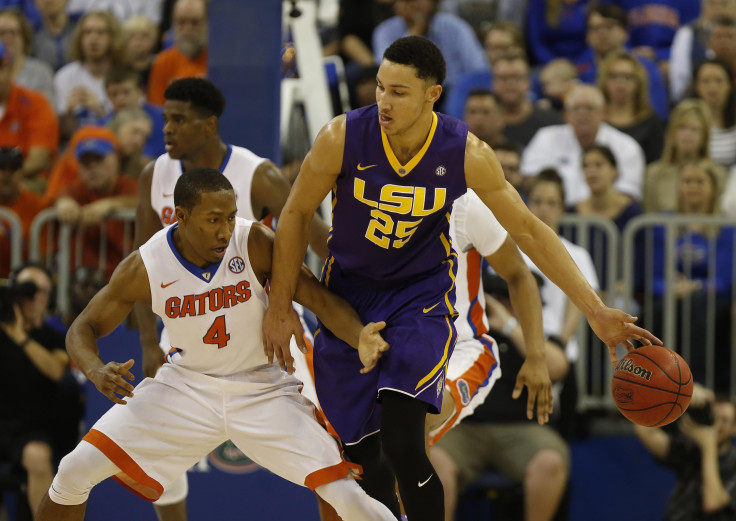 Ben Simmons' days with the Philadelphia 76ers might be numbered, but the organization isn't simply going to give its starting point guard away. If the 76ers do part ways with the former No. 1 overall draft pick, they plan on getting a strong trade package in return.
NBA teams have been gauging Philadelphia's interest in offers for Simmons at the league's pre-draft combine in Chicago, where Simmons' agent, Rich Paul, met with members of the 76ers' front office, ESPN's Adrian Wojnarowski reports. The two sides discussed whether they should work together to find a trade for Simmons, according to the report. No trade request was made.
In the immediate aftermath of Philadelphia's second-round playoff exit against the Atlanta Hawks, it seemed likely that Simmons would not return next season. The 24-year-old became virtually unplayable on offense down the stretch of games, attempting three field goals in the fourth quarter over the course of the seven-game series.
The 76ers aren't racing to trade Simmons, wary of dealing him without getting enough in return. With three straight All-Star selections, Simmons still has significant trade value around the league, sources tell ESPN.
The report states that Philadelphia is committed to improving Simmons' offense. Simmons doesn't shoot threes and isn't much of a threat to score outside of the paint. Simmons had a historically bad postseason from the free-throw line, missing 48 of 73 attempts.
The tandem of Simmons and Joel Embiid has led the 76ers to four straight playoff appearances. Philadelphia has won 63.1% of its games, the equivalent of a 52-30 record in an 80-game season, over that span. The 76ers entered the 2021 playoffs as the East's No. 1 seed.
Philadelphia's All-Star duo hasn't reached a single conference finals.
Sixers president of basketball operations Daryl Morey said in December that the team was not trading Simmons. It's been widely reported that Philadelphia tried to trade Simmons in a package for James Harden just a few weeks after Morey made that statement.
"I would say we have a very strong group we believe in. There's - none of us can predict the future of what's going to happen, in any place," Morey said Tuesday when asked if Simmons would be on Philadelphia's roster next season. "We love what Ben brings, we love what Joel brings, we love what Tobias (Harris) brings. In terms of what's next, we're going to do what's best for the 76ers, to give us the best chance to win the championship with every single player on the roster."
Even if Simmons' trade value remains higher than most players, he could no longer be the centerpiece of a deal for a superstar like Harden. It's been speculated that Simmons could be swapped for a borderline All-Star-caliber player who might be a better fit alongside Embiid.
Simmons averaged 14.3 points, 7.2 rebounds, 6.9 assists and 1.6 steals per game in the regular season. He was the runner-up for the 2021 NBA Defensive Player of the Year award,
The 76ers and Simmons' camp are expected to continue talks ahead of the NBA Draft and free agency.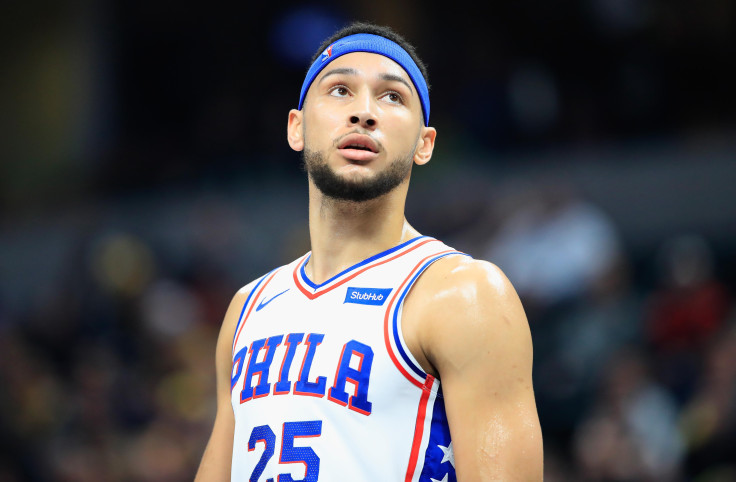 Photo: Andy Lyons/Getty Images
MEET IBT NEWS FROM BELOW CHANNELS