Barnaby Joyce, NSW ministers want to strip charity status of animal rights groups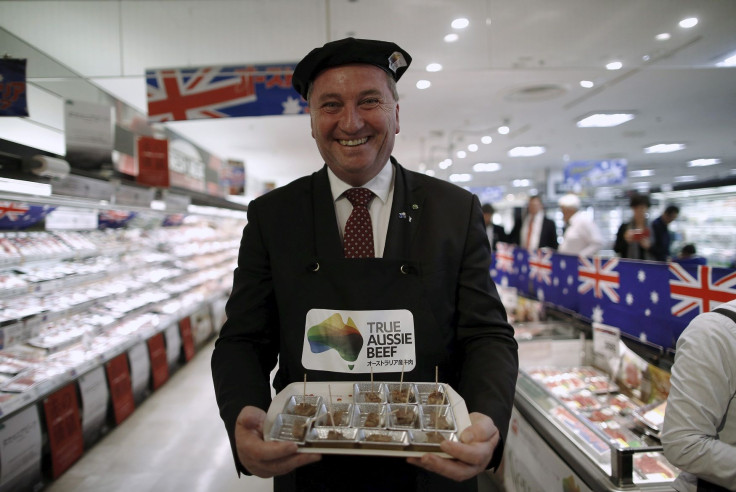 Documents obtained by Greens MP Mehreen Faruqi under access to information laws have revealed that Barnaby Joyce and NSW ministers considered stripping animal rights groups of charity status, which gives them tax exemption.
Numerous roundtable meetings have been organised in the past by NSW to discuss the trespassing of animal rights activists in the farms, which according to them are nothing but illegal invasions. The animal rights groups often trespass on farming lands as a tactic of surveillance to spot and expose animal mistreatment that takes place there. The greyhound racing live baiting scandal in NSW was also exposed using the same tactic.
The report exposed that the NSW ministers discussed about stripping the welfare status of these animal rights groups in a roundtable meeting that happened in 2015. The meeting was attended by Primary Industries Minister Niall Blair, NSW Police, RSPCA and also by the NSW farmers. Under the section "findings from the roundtable" in the report, several tactics to revoke the tax benefits of these groups were mentioned.
The documents have revealed about the hostility that exist between the NSW ministers and animal rights groups. It also reflects that the government has been supporting the farming groups to fight them.
"Where there are organisations supporting animal activists in their activities, these organisations often derive significant taxation benefits from their recognition as charities, yet often appear to have other dominant purposes for existing," the report stated, urging the government to scrap the charity status of the animal rights groups. Furthermore, the report comprised of various measures that shall be taken in order to support farmers and activists.
Faruqi said that the government never showed interest in animal welfare debates. "Instead of addressing community concerns about the treatment of animals and bringing an end to factory farm cruelty, the government wants to keep the public in the dark," Faruqi said referring to Barnaby Joyce and NSW ministers.
MEET IBT NEWS FROM BELOW CHANNELS