'Avengers: Age Of Ultron': Hulk vs Iron Man Fight Controlled By Scarlet Witch, Mark Rufallo Confirms Her Powers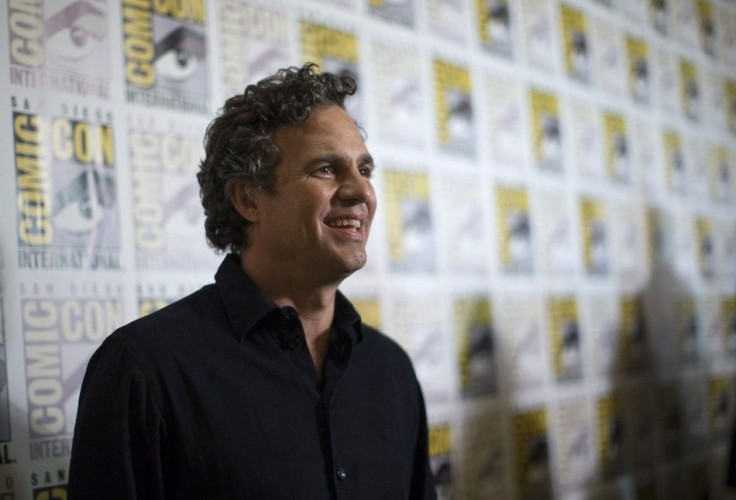 The second trailer for "Avengers: Age of Ultron" revealed the much-talked about fight between Hulk and Iron Man in his Hulkbuster suit. It's still uncertain what caused the two allies to engage in battle. Few speculations claimed that in the sequel Bruce Banner will have little control over his alter-ego. However, according to a report, Hulk going mad may have something to do with Scarlet Witch's powers.
When the first "Avengers" film ended, viewers saw Bruce Banner siding with the rest of the team to battle evil. Thus, it was reportedly intriguing to see his alter-ego hurtling a car at Iron Man in the sequel. One of the plots in the sequel regarding Hulk would supposedly look back at the original story in the comics. According to Vanity Fair, Hulk working against the Avengers may have something to do with Scarlet Witch controlling him.
In the Marvel comics, Scarlet Witch, otherwise known as Wanda Maximoff, is described as a mutant with telekinetic powers. Her powers were clearly shown in the second trailer, where she's seen tossing cars as well as Tony Stark. Additionally, according to Vanity Fair, she also has the ability to create an alternate version of reality and even has the power to control those people around her. It's believed Hulk was under the control or influence of Scarlet Witch's powers in "Avengers: Age of Ultron." A photo shared on the site also shows the green giant with red eyes, which VF writer Joanna Robinson supposed indicates Hulk was "possessed" when he fought with Iron Man. Robinson also claimed the scene at the 0:30 time mark from the first trailer shows Bruce Banner looking "violated," probably from Scarlet's powers.
Mark Rufallo even hinted of the possibility of Scarlet Witch controlling Hulk during an interview with IGN. The actor considered it a "bad trip" that the mutant has the power of calling upon the inner demons of the Avengers. During the interview, he was also asked whether Scarlet Witch is "able to just call up the Hulk and control him" in "Avengers: Age of Ultron." Mark Ruffalo replied, "She's able to bring out the worst in us."
To report problems or leave feedback on this article, email: t.diente@IBTimes.com.au.
Source: YouTube/Marvel Entertainment
Source: YouTube/Marvel Entertainment
MEET IBT NEWS FROM BELOW CHANNELS